Interview With vendors gearing up for the transition from 100 Gbps to 400 Gbps Ethernet in bit-barns, The Register's networking desk spoke to Juniper Networks' Manoj Leelanivas about what to expect.
Leelanivas, EVP and chief product officer at the Gin Palace, said 400 Gbps take-up will likely be quite different to how 100 Gbps adoption played out.
"When the 100 Gbps transition happened, it was led by the service providers," he told us during a recent visit to Australia.
Under traffic pressure from an explosion in content, applications, and customers, Leelansivas believes the first phases of the 400G bps rollout, expected in the second half of 2019, will be led by the cloud service providers.
"There is a big drive towards 50 Gbps coming to the servers, driven by applications, which is in turn driving the demand for 400 Gbps in the network," he explained. "4K video driving it up in a big way – 4K from Amazon, for example."
By mid-2020, he expects demand to gather pace, both in native 400 Gbps, and in deployments using 4 x 100 Gbps at the physical layer. Customer decisions about cost, density, backwards compatibility, and optics will drive the choice between the two deployments (noting that multiples of 200 Gbps will also be in the mix).
Silicon to manage density and power consumption
For Juniper, Leelanivas said, the key to getting 400 Gbps products ready is the development of the next-generation silicon, as well as further development of its current chipsets.
He believes Juniper is "a couple of quarters" ahead of the rest of the industry in silicon development (the kind of remark to which El Reg applies some scepticism). The focus of the work is to drive smaller product form factors (which demands working on "low-nanometer" chip geometries), and decide what capabilities should be on-chip.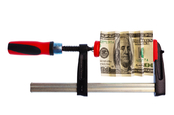 Gin and bear it: Another tight quarter for Juniper, hopes berry high for growth by Q4
READ MORE
"We need to ask, what do we need that's most relevant to the data centre and cloud routing environments?" Leelanivas said, because if you want low power consumption and scalability, "you don't all the bells and whistles in the chipset."
"At the end of the day, it's about the capacity, versus the amount of kilowatts you want to spend."
Compared to service provider routing, he said, cloud routing use-cases are less complex, and that helps designers make the right feature selection.
Built-in encryption is a requirement, however – all the way from in-data-centre links out to the interconnects.
In a world where there are "breaches galore, "every cloud customer and every service provider customer wants to ensure the [encryption] solution can deliver", he said.
White box threat? What threat?
El Reg also asked Leelanivas whether the advent of 400 Gbps, with its focus on in-house silicon development, would give vendors like Juniper a chance to put some distance between themselves and the white-box market.
He said Juniper's attitude is to "fully embrace that market", and if it sees demand for white-box solutions in the 400 Gbps space, it will "embrace the right solutions."
Juniper's products will focus on density and power consumption, but where there's comparable silicon, it will focus on the power of its underlay (bare-metal network operating systems, for example) and overlay software (orchestration under Contrail).
"In the enterprise use-case, for example, a lot of our value is going to go into the operating system," he said. ®