Cobalt Networks continues to mull over legal action against Apple for allegedly swiping the design of its own cube-shaped computer, the Qube.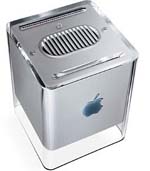 Right now, the company, which makes small-office oriented Internet access servers, appears to be investigating the ramifications of action against Apple. Cobalt said it's "concerned" that Apple's Power Mac G4 Cube violates its trademarks. However, it has yet to initiate any action against Apple.
The irony here is that Apple successfully sued one Korean company, Future Power, and forced an out-of-court settlement on another, eMachines, on the same grounds. The Mac maker said they had infringed its trademark on the design and styling of the iMac.
Action from Cobalt would be particularly galling since the company was founded in part by ex-Apple staffers.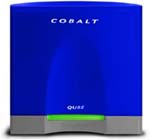 Apple's success against the iMac cloners derived primarily from those companies' use of a dual colour scheme and styling rather than the iMac's all-in-one construction. Since the Qube and the Cube are visually very different, any action brought by Cobalt would have to centre on the machines' shape.
Apple, of course, could argue that Cobalt was just aping NeXT, which launched an ill-fated cubic computer back in the late 1980s. Apple subsumed NeXT when the two merged back in 1997 - the year Cobalt introduced the Qube. ®
Related Stories