Sinclair ZX-81 back from the dead
Archaeologists unearth unsold inventory
---
Updated Fans of early 1980s computing can now get their hands on that pioneer of home PCs, the Sinclair ZX-81, thanks to US company Zebra Systems.
Zebra claims to have a warehouse full of old ZX-81 DIY kits, picked up when the machines were discontinued. In the US, Sinclair's computers were sold by watch-maker Timex, under the TS1000 name, and it's from that company that Zebra acquired its supply.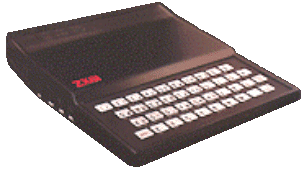 So why wait? "As it turns out, we really had no economical way to sell the items till now, with the advent of the Internet," is all the company will say, on its Web site. And if the popularity of old 8-bit machines on the likes of eBay is anything to go by, we're surprised Zebra has waited so long, though to be fair it does appear to have been flogging them for some time. Must have a
lot
of kits in that warehouse, guys...
But then it is an easy way to make a hundred bucks - the price Zebra wants for a system that cost, if we remember correctly, $99.95 back in 1981. And even that seems a lot now for a computer with a 1MHz Zilog Z-80A processor and 2KB of program memory (the UK version of the ZX-81 had just 1KB).
Still, the ZX-81 is a piece of computing history - though probably more over here in the UK than the States, which preferred the far more costly Apple II as the machine that defined the home computer revolution. It's a pity, then, that Zebra is only selling to US and Canadian buyers, though since the machines contain NTSC rather than PAL TV signal generators, there not much good over here.
And they'd only interfere with Channel 5 if PAL versions were available.
We've since learned that UK users needn't feel out. Thanks to Register reader Greg Thomas for pointing out a UK source of ZX-81 kits: the bizarrely named Grok Developments.
Still, Zebra's stock of ZX-81s are entirely in kit form, so any electronics expert should be able to install an alternative TV modulator, if such things can be found these days. Zebra is also offering a 16KB RAM Pack, though whether this one is subject to the infamous 'RAM Pack Wobble', we're not sure. ®
Related Links
Find out more about Zebra's $99.95 ZX-81 here
Grok Developments' UK ZX-81 kit