This article is more than 1 year old
Whistler – Skins Head Luna Stomp
New Look+feel for world+dog
Stardock, the high priest of Windows eye candy, yesterday offered to give Whistler users a decent choice of themes with the announcement of WindowBlinds XP.
The "upgrade" permits the WinXP Luna to be hacked beyond recognition, much like Stardock's current WindowBlinds. Microsoft's Visual Styles keeps the same buttons in the same place, while WindowBlinds allows the user pretty much a free rein. So if like us, you're rather partial to Sun's NeWS/OpenLook window style, and you also want to set a right mouse button click to minimise the window, then you can go right and do it.
Microsoft is the gatekeeper of Windows look+feel: quite literally. It says only Visual Styles that approves of will be usable with WinXP.
You can see an illustration here: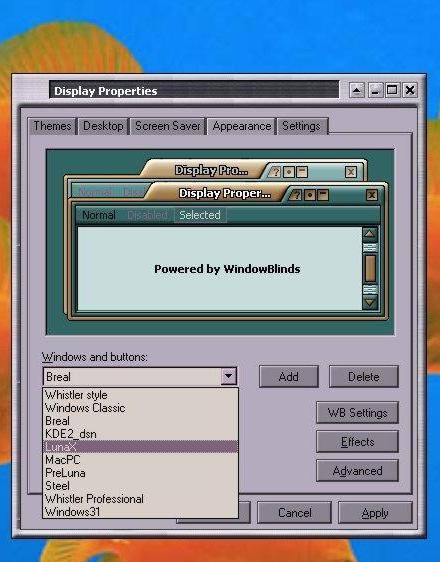 Ten months ago we'd have described WindowBlinds XP as a fairly pathetic attempt at a survival strategy for Stardock, which was about to be steamrollered by the official theming introduced by Microsoft's own Visual Styles. Which would do everything WindowBlinds did, only officially blessed with the Microsoft seal.
But these days we're more inclined to see 'Blinds as an essential part of Microsoft's survival strategy for Visual Styles. It's funny how things go around.®