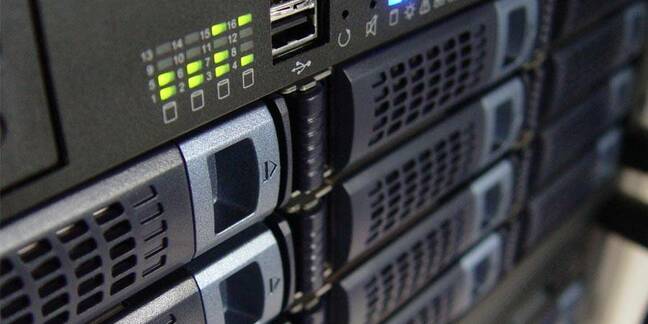 Compaq Computer Corp will today formally debut its "QuickBlade" ProLiant BL blade servers, which have been the subject of much industry chatter in recent months. The ProLiant BL machines introduced today are the first in a family of blade servers that Compaq is expected to roll out this year for Windows and Linux environments that require high-density servers to support their infrastructure, application server, and database server workloads,
writes Timothy Prickett Morgan.
The initial QuickBlade machines, the ProLiant BL e-Class machines are uniprocessor blades that plug into a 3U form factor chassis that supports up to 20 blades; up to 280 blades can be crammed into a standard 42U rack with the QuickBlade design. The e-Class blades are based on the 700MHz ultra low power Pentium III processors from Intel Corp. Each blade has two 10/100 Ethernet links, a 30GB ATA disk drive, and two memory banks that support up to 1GB of SDRAM. The backplane in the QuickBlade box is industry standard Ethernet. The chassis are also equipped with redundant hot plug fans and power supplies.
Mary McDowell, the general manager of Compaq's Industry Standard Server unit, says that the e-Class blade machines are intended to be used to support individual infrastructure workloads such as a web server, a firewall, a DNS server, or a gateway. According to Paul Santeler, vice president of high availability and networking at Compaq, over half of the early adopters of the QuickBlades were corporate customers rather than telecoms or service provider customers who typically press server makers for denser solutions.
The e-Class nodes have also been tested by early adopters as a node in a Linux Beowulf cluster. "Universities may have low labor costs, but the cabling, keyboard and video costs of a Beowulf cluster using white box servers can be expensive. The savings from the ProLiant BL e-Class allows us to compete head-to-head with white box Linux clusters, and we think this opens up a whole new opportunity," he said. The savings from cabling is an important factor here. A 20-processor QuickBlade chassis has seven cables compared to over 80 cables for a configuration of four 1U form factor uniprocessor ProLiant servers. Santeler says that Compaq is working on TCO analyses that will prove its points. A QuickBlade Linux cluster will be demonstrated at LinuxWorld this week.
A single ProLiant BL e-Class blade server will sell for $1,799 with 512MB of main memory. A ten-pack of these blades will sell for $17,091. These products are available immediately.
Compaq will also today announce an updated DL360 ProLiant rack-mounted server using Intel's 1.4GHz Pentium III processor. Pricing for a base DL360 with the 1.4GHz processor starts at $2,679.
© Computerwire.com. All rights reserved.
Sponsored: Webcast: Simplify data protection on AWS