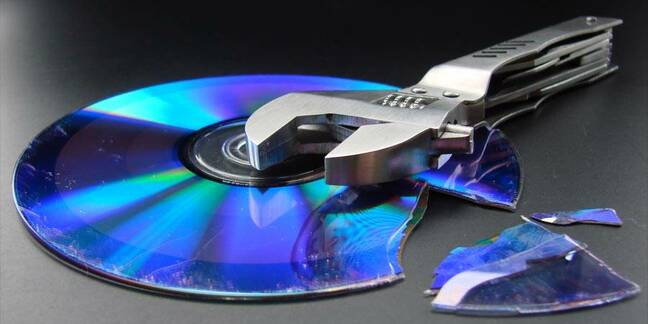 Dell's increased interest in the networking market has prompted Cisco Systems to strike it from its list of accredited resellers.
Cisco will "deauthorise" Dell from September 25, according to CRN US, which broke the news
Dell told CRN that it will continue to sell networking kit from Enterasys Networks, Extreme Networks, and Nortel Networks, as well as its own PowerConnect-branded line, after its relationship with Cisco finishes. Even though it becomes deauthorised in September, Cisco has given Dell a grace period until the end of October, to ensure a smooth transition for the former partner's customers.
Neither company is keen to discuss how much business came from the Dell-Cisco reseller agreement. Dell's total peripherals business is about 12 per cent of sales, and networking can be expected to form a significant portion.
Dell and Cisco have been partners for five years. Cracks in the relationship first began to show when Dell introduced its range of Layer 2 switches last September, CRN says. This turned into a serious rift when Dell disclosed plans to market Layer 3 switches in June, increasing its presence in the networking market and prompting Cisco to sever its long-standing reseller agreement with Dell.
In July, HP ended its printer reseller agreement with Dell for similar reasons after Dell said it would sell its own-brand printers.
In that case, as with the Cisco reseller deal, Dell can still source kit through distributors. For example, Dell reportedly buys Aironet wireless LAN cards through Ingram Micro.
However the severance of its deal with Cisco means it loses access to the networking giant's technical and support services and means it will probably have to source Cisco kit on much less advantageous terms.
This loss will be offset as Dell ramps up its own networking sales. While remaining Cisco resellers are likely to gain a small amount of extra business, the main beneficiaries could be Enterasys and Extreme which are likely to enjoy extra sales from Dell. Cisco may be the main loser in this shifting of alliances, but increased competition from Dell could always to be expected to hit its low-end sales anyway. ®
Related Stories
HP tears up Dell printer contract
Sponsored: Webcast: Simplify data protection on AWS