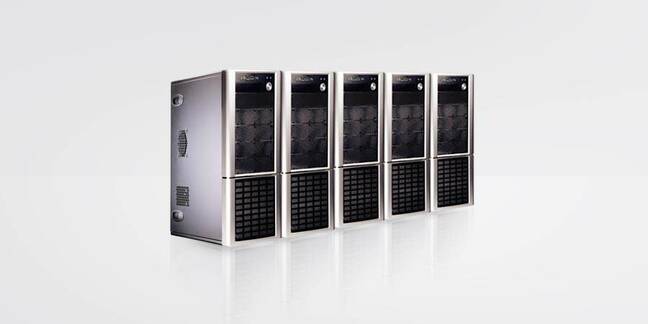 Cisco Systems today agreed to suspend its patent infringement lawsuit against Huawei after the Chinese equipment manufacturer signed an agreement to modify some of its products.
Huawei will continue to abide by the terms of the preliminary injunction order made by a district court in Texas in June. This injunction served notice on Huawei to stop its alleged use of Cisco router code.
Addressing Cisco's concerns about alleged piracy, Huawei has voluntarily made changes to some routers and switches. The two companies have agreed on a process for reviewing these changes. Provided the review confirms that the agreed changes have been made, the two sides will draw a line under the dispute.
All other terms of the agreement are confidential - so we don't get to know how much (if any) money changed hands.
The case began in January when Cisco filed a lawsuit alleging that Huawei "unlawfully copied and misappropriated Cisco's IOS software... and infringed numerous Cisco patents."
Cisco's accusations against Huawei are unusually detailed. It alleged the operating system used by Huawei's Quidway routers and switches "contains a number of text strings, file names, and bugs that are identical to those found in Cisco's IOS source code".
Huawei's joint venture partner, 3Com, which intervened in the lawsuit back in July, says it will back the settlement.
The dispute between Cisco and Huawei has become one of the most closely watched legal fights in the networking sector in recent memory. The case was given added prominence by Huawei's move into the US and Europe and alliance with 3Com. Many have tried – and failed - to undercut Cisco in its core routing and switching market before but this time around the challenge comes from Asia, where different business practices have changed the nature of the game. ®
Related Stories
3Com-Huawei wins US, UK export licenses
3Com welcome to join Cisco-Huawei dispute
3Com stokes Cisco Huawei fire
3Com teams up with Huawei
UK distie fights Cisco injunction
Cisco sues Huawei over IP 'theft'
Sponsored: Practical tips for Office 365 tenant-to-tenant migration