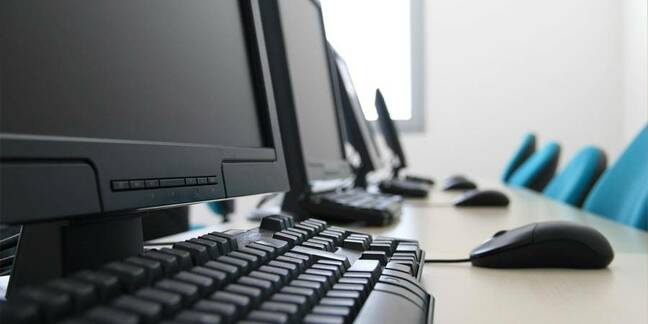 If an Itanium engineer whimpers in a lab, does anyone hear her?
Not if it's Jerry Huck, HP's lead Itanium engineer, sitting alone in a dark data center, smoking an endless stream of cigarettes and wondering what went wrong. Because if rumors that HP has decided to ship servers based on AMD's Opteron processor are true, the Itanic experiment may well be coming to an end just as bacteria began to make its way around the petri dish.
CNET reports that HP plans to announce a line of Opteron-based ProLiant systems next month, although official delivery of the product may take "a while." Similar rumors have circulated for months, but there appears to be some weight behind this one with industry sources confirming HP has an announcement of sorts on tap. The Opteron boxes would, of course, join HP's Itanium Integrity servers as 64-bit options.
If true, HP would follow IBM and Sun Microsystems as an Opteron backer. But HP's acceptance of the 64-bit processor would blunt the server industry landscape in a fashion unparalleled by rivals.
"The deal could be seen as a setback for Intel," writes CNET's Michael Kanellos, redefining the word understatement.
HP and Intel gave birth to the Itanium idea more than ten years ago. And, in the past decade, the 64-bit processor has been billed again and again as a RISC killer destined to do for high-end servers what Xeon did for the low-end and now midrange. This vision, however, never approached reality with slow sales of the Itanium processor making the product somewhat of a laughingstock among silicon geeks. It's only this year that Itanium sales finally picked up a bit - sort of.
No company bet on Itanium's success more than HP. The company is in the midst of killing off both its own PA-RISC processor and the Alpha chip inherited from DEC/Compaq. HP and Intel have spent years trying to prepare customers for "the great migration" by helping out software makers and end users with sweetened porting pork.
But, if HP should decide to go the Opteron route, it is sure to undermine part of this massive Itanium investment.
It's unlikely that HP would make HP-UX available on the Opteron systems, as it has not pushed the Unix OS on x86 chips. So, for the RISC customer base, it's full steam ahead on the Itanic.
But another part of the Itanium project revolved around pushing Xeon customers up the food chain. For those users, a shift to the x86-64-bit Opteron requires far less work than a move onto Itanium's EPIC instruction set and allows users to take advantage of a rich x86 ecosystem.
Beyond this, HP would be validating the Opteron processor against Itanium in a way many analysts did not think possible. HP would be confirming that the x86-64-bit path is viable and maybe the better way to go. Try and explain this to the already committed in the Itanium camp.
Interestingly, Sun is the only company at this time promising to bring Unix to the Opteron processor via a Solaris x86 port. Won't that make things interesting for the abandoned Tru64 clan?
You almost have to hope CNET is right on this one, if for no other reason that to see what happens at Intel's developer conference next month. Can St. Fister cure the wicked en masse? ®
Related Story
Sponsored: Ransomware has gone nuclear