Dell has quietly added Bluetooth to its Wi-Fi enabled Axim X3i Pocket PC.
The PDA, which was launched last October, was touted by the manufacturer as a WLAN-only device.
However, as we spotted in our review of the product, its Wi-Fi antenna module also sports the Bluetooth logo. The manual makes the odd reference to this wireless connectivity technology too.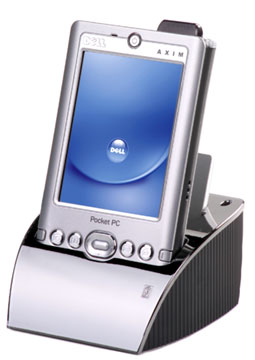 At the time, Dell confirmed that Bluetooth was not part of the X3i's specification and added that it couldn't say when or, indeed, if, Bluetooth would be included in a future incarnation of the product.
Well, now it has been - but only in Europe. Dell's UK web site now lists the X3i as offering Bluetooth built in, with a £35 ($66) mark-up over the Wi-Fi-only model, which costs £194 ($361) excluding sales tax. However, the Dell's US site only refers to Wi-Fi support - for Bluetooth, buyers are offered an add-in SD Card. ®
Related Review
Related Products
Find your next PDA at The Reg Mobile Store