Sony readies Q2 dual-layer DVD+R drive debut
Ups disc capacity to 8.5GB
---
Reg Kit Watch Sony will ship its first dual-layer DVD+R recorders next June, the consumer electronics giant said yesterday.
Two new drives are in the works, an internal unit and an external box. Both will offer nearly double the capacity of single-layer DVD+R discs, from 4.7GB to 8.5GB - enough for up to four hours of DVD-quality MPEG-2 video or 16 hours' VHS-quality video.
Dual-layer DVD+R recording runs at 2.4x, compared to a single-layer write speed of 8x for DVD+R and DVD-R, and 4x for DVD+RW and DVD-RW. CD-Rs can be written at 40x, CD-RWs at 24x, Sony said.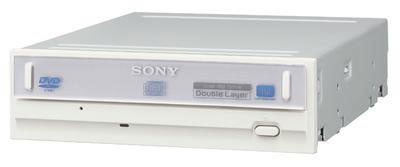 The DVD+RW Alliance launched the dual-layer DVD+R technology - dubbed 'DVD+R DL' - last November and forecast that drives would ship this coming April. The technology was co-developed by drive maker Philips, and media specialists Verbatim and Mitsubishi Kagaku.
Recorded DVD+R DL discs are fully compliant DVD9 discs and should be compatible with most consumer DVD video players and DVD-ROM drives, Sony said.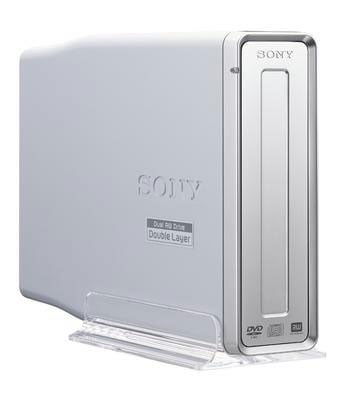 The internal drive, the DRU-700A, comes with an ATAPI interface. The external model, the DRX-700UL, drive features what Sony calls "a radical sleek and space-efficient design". It will provide both USB 2.0 and Firewire interfaces. Both units will ship with a full suite of disc burning and content editing software tools, Sony said.
The drives are expected to start shipping in the US by the end of the second quarter at an estimated selling price of $230 for DRU-700A and $330 for the DRX-700UL. ®
Related story
8.5GB DVD+R discs, drives to ship April '04