Sharp has launched the latest member of its Linux-based PDA family in the US, but European users are still being left in the cold.
The Zaurus SL-6000 was announced in Japan last November. Yesterday, Sharp's US wing launched the PDA Stateside. Over there, it's being pitched firmly as a corporate "mobile data terminal", rather than the more mainstream markets it targeted with the SL-6000's predecessors, the SL-5500 and SL-5600.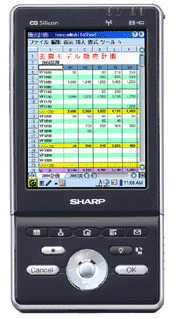 The new - well, four-month-old - model contains a 400MHz Intel XScale CPU backed by 64MB of SDRAM and 64MB of Flash ROM, but Sharp is particularly proud of the PDA's 4in 480 x 640 colour display.
The SL-6000 also features integrated 802.11b wireless networking. Expansion comes courtesy of CompactFlash and SD Card slots, and Sharp said it will offer a cellular data card for the unit. However, the unit lacks Bluetooth support, unlike its Japanese counterpart.
The corporate push includes bundling IBM's WebSphere Everyplace Connection Manager software on the device and touting the handheld's Java support, its integrated slide-out micro QWERTY keyboard and the "stylish yet durable" rugged casing, designed to survive a drop from up to a meter above the ground. The Zaurus also includes IBM's WebSphere Everyplace Multimodal Environment, which allows end users to run voice command-based applications.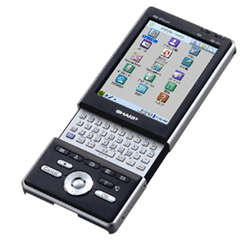 The SL-6000 ships with a removable 1500mAh battery that can be augments with an optional battery-equipped expansion jacket.
The device measures 15.8 x 8.0 x 2.0cm (6.3 x 3.2 x 0.8in) and weighs 262g (9.2oz). It will ship for $700, through "select" Sharp US' corporate resellers and VARs.
A Sharp UK spokeswoman said there were still not plans to offer the new Zaurus over here. ®
Related Stories
Sharp confirms next-gen Linux PDA specs
Sharp to plot worldwide Linux PDA plan
Sharp cans Linux PDA in Europe