iRiver has formally introduced its Linux-based Portable Media Player (PMP) family in the UK. The device maker also said this week that it has cut the price of its H series colour digital music players.
The PMP-120 and PMP-140, each equipped with a 20GB and a 40GB 1.8in hard drive, respectively, provide MP3, ASF, WMA and WAV audio playback, along with MPEG 4, AVI, DivX and XviD video support. There's still photography storage and slide-show features, too, and the machines also provide an FM radio and voice recording facilities.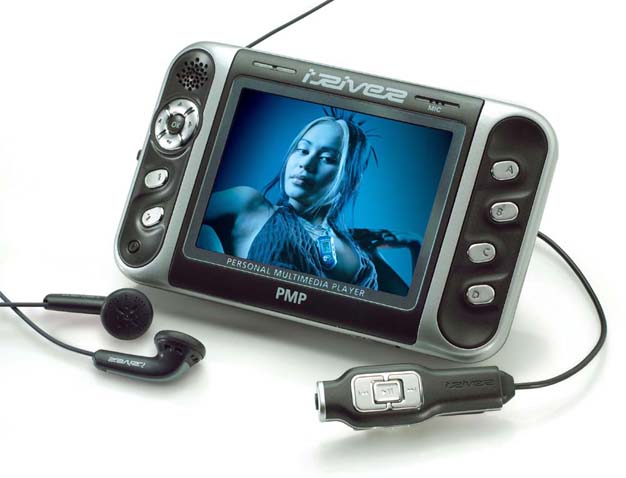 Video, stills and music track information are displayed on the PMP's 3.5in 260,000-colour LCD, or through the unit's TV out port. Line-in ports are provided for audio recording. A USB 2.0 connector is provided for both PC connection and to hook the unit straight to a digital camera from which it's able to grab images directly.
Both units measure 13.9 × 8.4 × 3.2cm and weigh 299g. Available now, the PMP-120 retails for around £400, the 40GB version for £450.
iRiver also cut the prices of its H320 digital music player, this week, knocking £50 off for a target price of £260. The 20GB player sports a 2in 260,000-colour screen and includes photo display software. JPEG and BMP picture formats are supported, as are text files, alongside the H320's MP3, Ogg Vorbis and WMA audio formats.
A line-in port enables MP3 recording, while the device can be hooked up to a PC via a USB 2.0 port. The H20 mounts as a mass storage volume, allowing files to be dragged and dropped over.
Within the H320's 10.3 x 6.2 x 2.5cm case is a battery that can provide up to 16 hours' continuous playback, iRiver claimed. The company also offers a 40GB version, the H340.
iRiver's Microsoft Portable Media Center-based video players, the PMC-120 and PMC-140, are expected to ship in December. ®
Related stories
iRiver to ship third 'video iPod' in July
iRiver readies 'PC-free' colour music, photo player
Apple preps 'black iPod' U2 limited edition promo
Apple colour-screen 'PhotoPod' said to be in production
Archos ships video, audio, gaming handheld
MS Portable Media Centers to ship mid-Sept
Similar topics