Google Earth: the black helicopters have landed
Hundreds of 'em
---
Now, more strangeness:
Found this bombing range at Ft. Hood Texas. Just looked like a normal range with the guiding lines, and even a normal bullseye made with circles down the range, but when zooming in...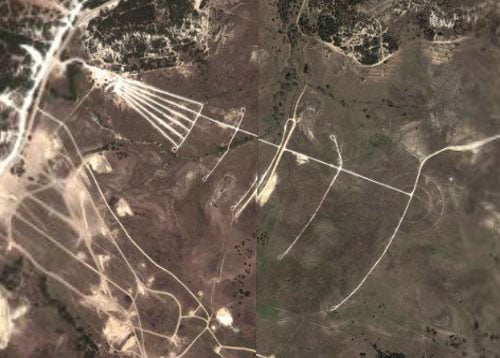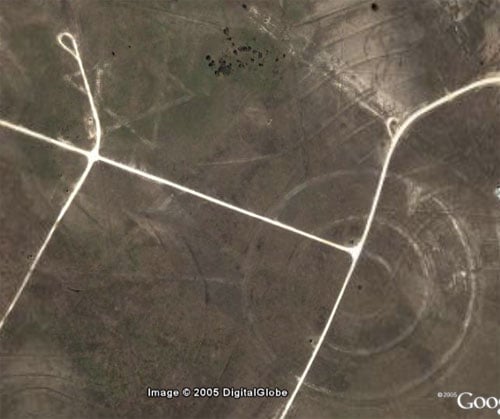 We do apologise that we lost the original email to which these two pics were attached - the authour should contact us using the password of the day to claim his prize.
No need for Michael Plunkett to get in touch, though. He gets the t-shirt for a visit to Norfolk, Virginia, complete with captions: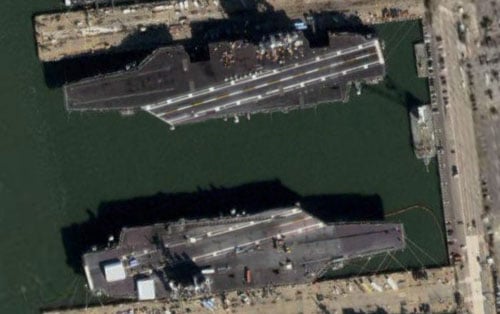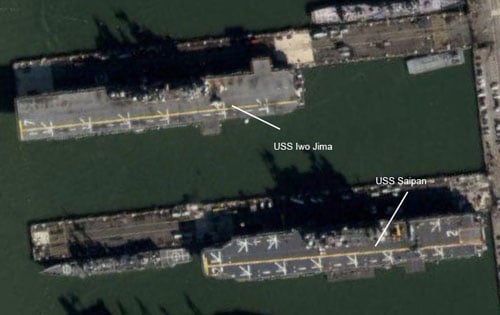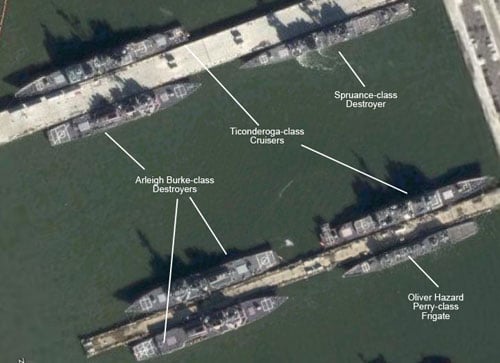 Stephane Willaert, too, is honoured for this fine image of USS Kitty Hawk at home in Yokosuka, Japan: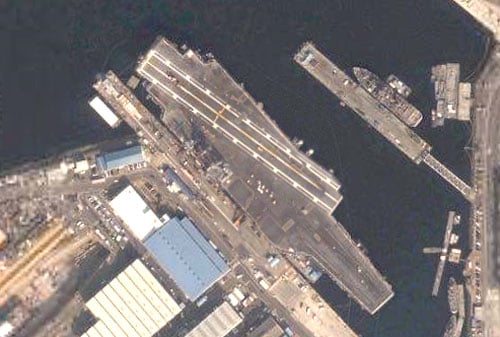 And big up nautical repect also goes to Gareth for this marvellous recommendation of a RN vessel steaming out of Plymouth:
I thought you might be interested in this location: 50d 18' 09" N 4d 25' 30" W. This photo has only recently been added to Earth IIRC, so with my 5 Minutes Research I reckon it may just be HMS Gloucester. The measuring tools think it's 140 meters long, but the odds are I'm wrong...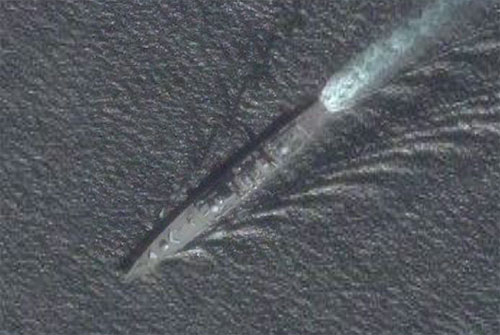 Well, we're sure the readers will set us straight. No mistaking this vessel, though: the USS Cole being repaired in Pascagoula, Mississippi. You can thank David Branch for this one. He does get around that boy: