Google Earth: the black helicopters have landed
Hundreds of 'em
---
OK, taking a break from the military, let's have a shufti at this from Lachlan:
NO real military importance.... But why is a shanty town in the middle of africa (19°00'11.32" 12°53'27.37" so clear...??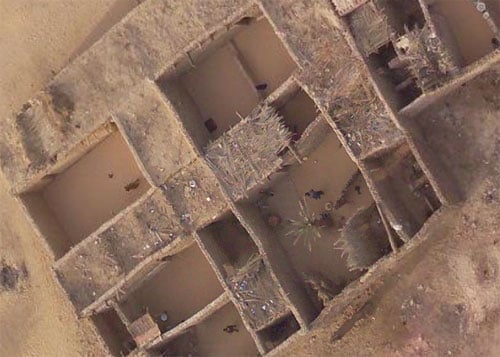 This is a good question, to which Fergus Gallagher reckons he may have the answer:
Even though The Register reported that the White House is no longer obscured on Google Earth, I have discovered evidence that the processed used must preserve the overall entropy of the world.

Zanzibar, like most of the world, is only covered by relatively low-res imagery but there is one rectangle of hi-res, highlighting what appears to be perfectly uninteresting group of around 50 houses. I measured this area as roughly 142m by 93m which FITS VERY NICELY over the de-obscured area of the White House.

It is interesting to consider that Google Earth forced the censor to select a random area of the globe for the high-resolution treatment so that it wouldn't implode in violation of one of the basic laws of the Universe.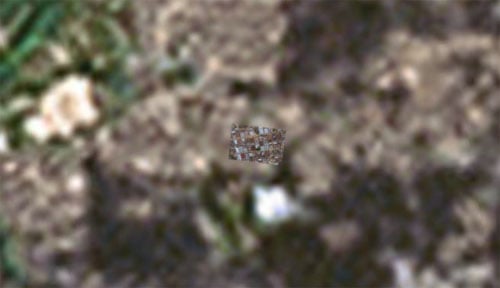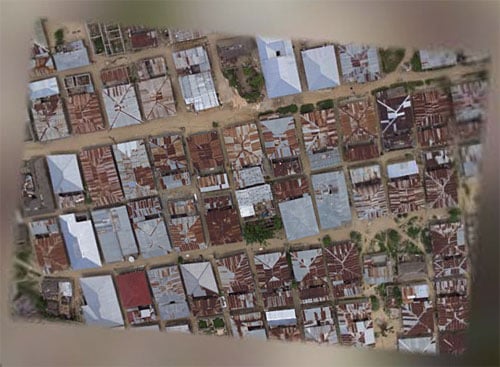 Amazing. As is this, from Corey Maddocks:
Did you ever notice that Denver International Airport looks sort of like a swastika?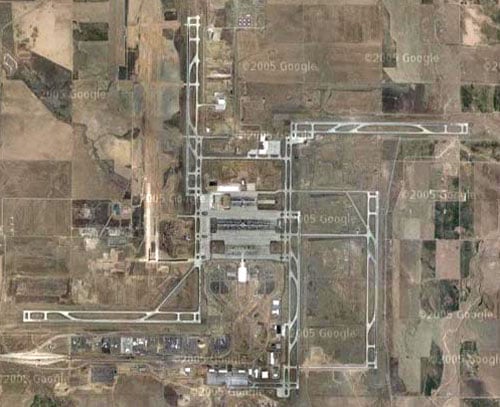 Well, we hadn't noticed, but we get the idea. We're sure though, that even if Denver is Adolf's local airfield, he won't really mind you hanging around for bit of light planespotting. That's more than you can say for the Greeks, says Julian White:
If these were taken from the ground you be liable for a week in a smelly jail cell, ten grand fine and the rubber glove treatment despite the fact you can see far more from the photos than you ever would from the ground. Better be careful where I book my next package holiday now...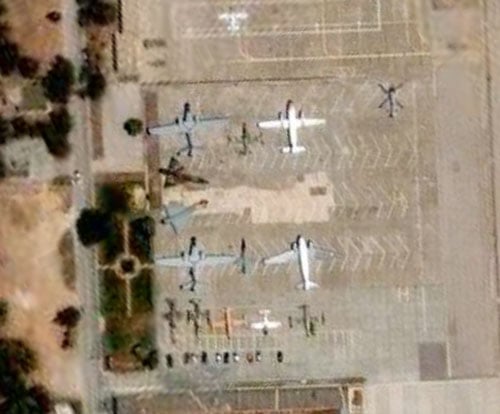 Well done that man. It doesn't look too friendly out there near Athens, we must say. Maybe they should get a few pointers from Moffett Field, California: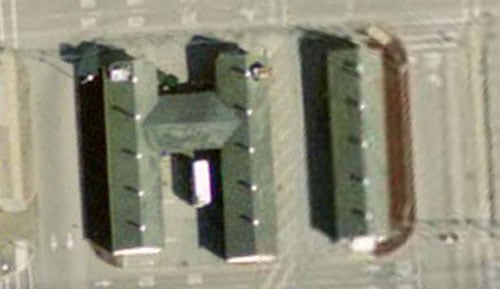 "Well hi to you too," says David Branch (yes, we know, he really should get a job) who goes on to explain:
This is next to a WWI era blimp hanger at Moffett Field, California. Yes, the same Moffett Field where Google announced just yesterday that they were building 1,000,000 square feet of office space. They sure missed an opportunity to show off Googleearth didn't they! This wooden building is larger that an aircraft carrier and has no internal support columns: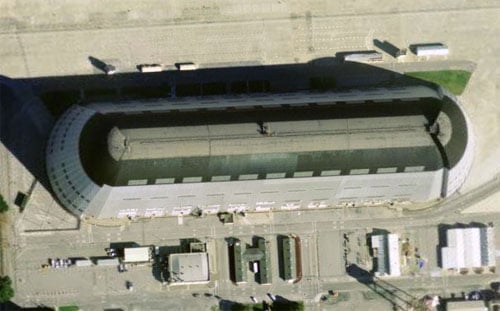 Very impressive. As is this, from Freaky Clown: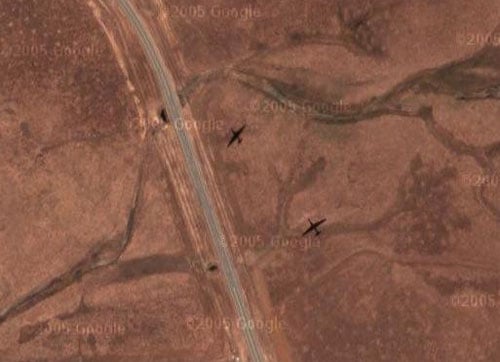 Yup, a U2 in flight, north of Sacramento. Brian Kalleshave, though, has it trumped with a B1-B ready for take-off at Hill AFB, Utah: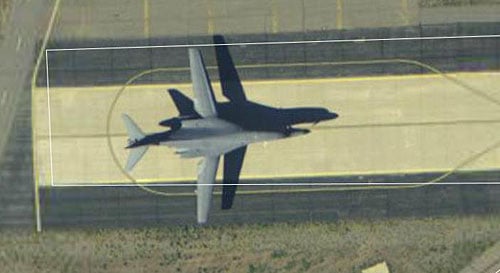 Terrific. We'll leave the final word to Jesse Janik. After all, it wouldn't be right to end the competition on anything other than a black helicopter, would it?
In all of your articles, I have yet to see one black helicopter. And I don't just mean black as in color. How about black and in some weird location?

This heli was spotted on runways that appear too short for any normal aircraft. And what's with the runway configuration? I think we caught them when the UFOs were out and the one black chopper was grounded due to mechanical troubles. Is it no small coincedence that it looks just like the one on your T-Shirt?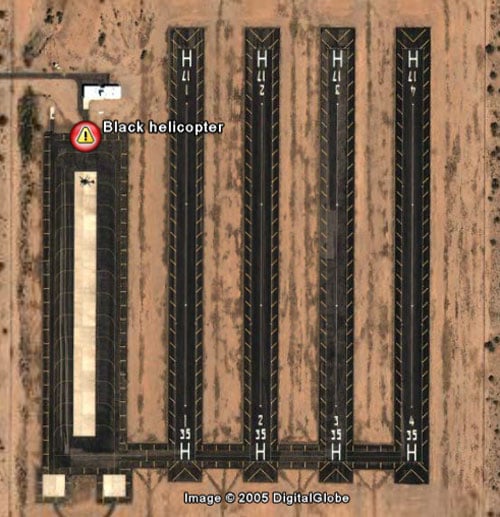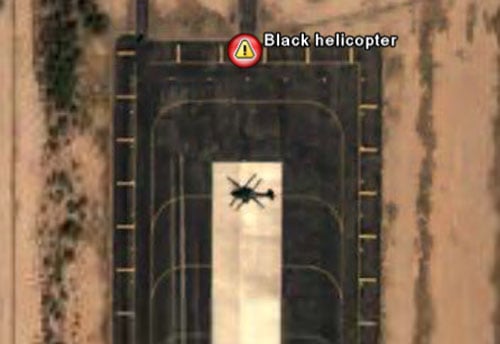 Coincidence? No chance. We're heading straight down to the panic room from where we will email our eagle-eyed winners before this Arizona example of the black helicopter has a chance to get airborne.
Thanks to all those who entered the compo, and congrats to our chosen few. Keep watching the skies. ®