Google Earth: the black helicopters have landed
Hundreds of 'em
---
The Defence of the Realm
Yes indeed, we can all sleep sound in our beds at night safe in the knowledge that the North Korean propellor-driven aircraft menace is being monitored round-the-clock by highly-trained operatives. Chris Martin begins our spook swoop:
Please find a overly bad shot of GCHQ in Cheltenham. Other parts of Cheltenham are not this blured, so not enought detail to aid any campaign! I expect this email will be read by them.... :o)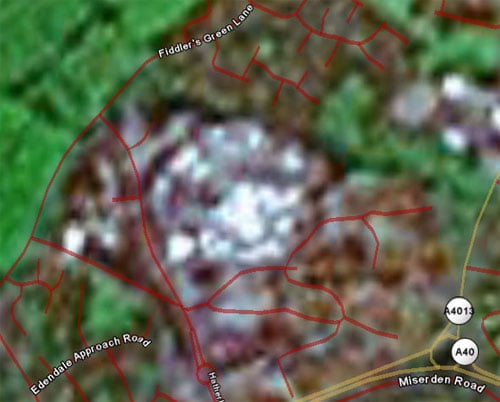 Yes mate - they're on their way round as we speak. Probably with MI6 in tow: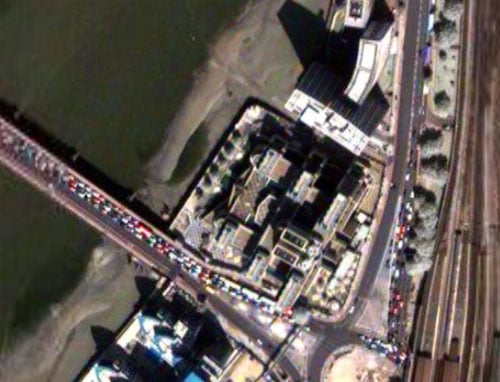 We threw that one in to celebrate today's naming of Daniel Craig as the new James Bond. All good clean fun, of course, unlike Alan Gregson's recent discovery:
Here's a photo of the NSA headquaters at Fort Meade, Maryland. Until very recently the NSA didn't officially exist, but now it's got it's own website http://www.nsa.gov/intro.htm.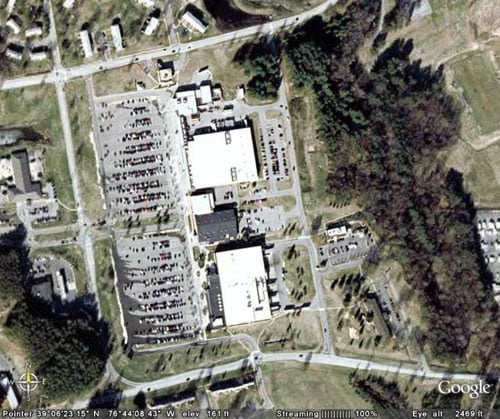 Let's face it, the only way to keep your facility off Google Earth is to bury it, as Ian Mansfield knows: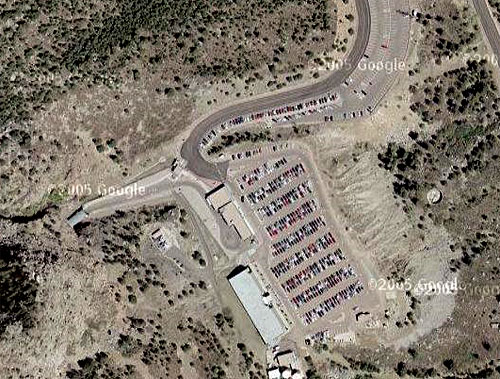 Nice pic there of the Cheyenne Mountain entrance ("home of the 'Stargate' etc." as Ian puts it), but it's all a bit namby-pamby hush-hush type stuff. What about some proper toys, like chemical weapons?: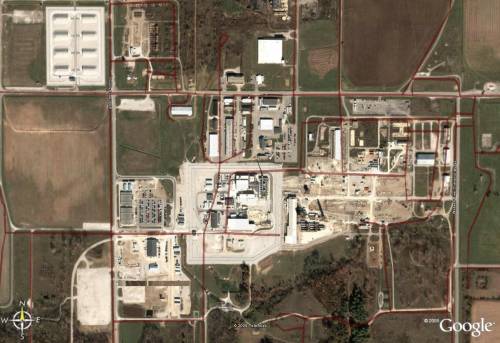 That's more like it - Newport chemical weapons depot in Newport, Indiana, pinpointed by Edward Stanisz.
Right, time for a breather and a look at some of the more off-the-wall results of your endeavours...