Google Earth: the black helicopters have landed
Hundreds of 'em
---
Of all the Google Earth images we received, these are perhaps the most unexpected. Not mind-blowing, but good stuff none the less. Take it away James Price, who found this plane and its shadow at lat=41.1612916081, lon=-112.442252263.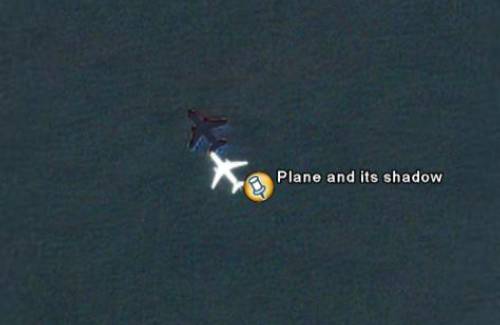 Here are two more, from Antoni Sawicki, this time in Warsaw and in Dublin: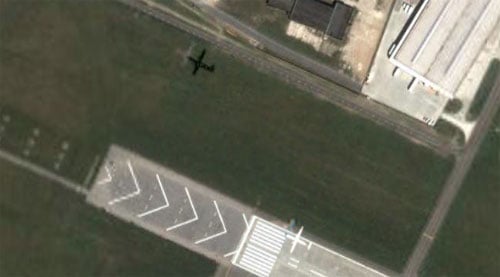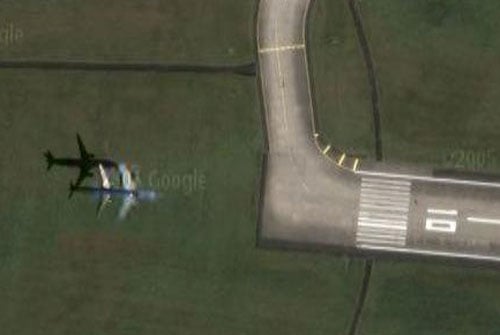 Hats off to Freaky Clown, finally, for this F14 Tomcat in flight off the coast of North Carolina: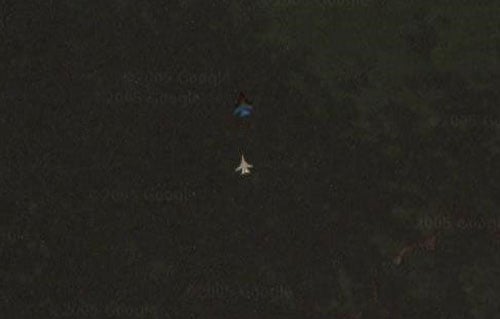 We have one more plane in flight among our winners, but you'll just have to wait for that. OK, we've had our break, let's get back to the military.