Google Earth: the black helicopters have landed
Hundreds of 'em
---
Subaquatic shenanigans
Submarines, eh? They're like number 13 buses - you wait ages for one and then... Jesse Melton goes subaquatic with a whole school of the buggers:
Attached are three (3) images depicting US nuclear subs at anchor and a gigantic newer model sub in drydock along with an image of the US Naval Amphibious Base complete with a parking lot full of hovercraft. All of these images are from around the US Naval Base in Norfolk Virginia where you can find lots of pictures of aircraft carriers, subs, fighter planes, ships under construction and all manner of massively engineered death machines all courtesy of the US Taxpayer. If you can't see enough detail in the images just be patient; the real things are coming soon to a country near you.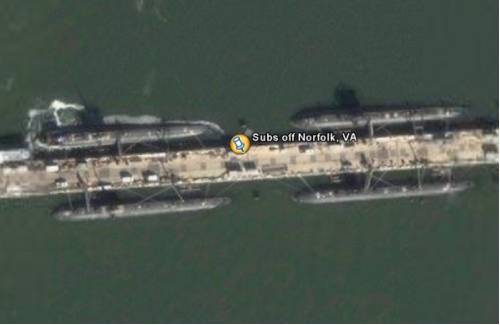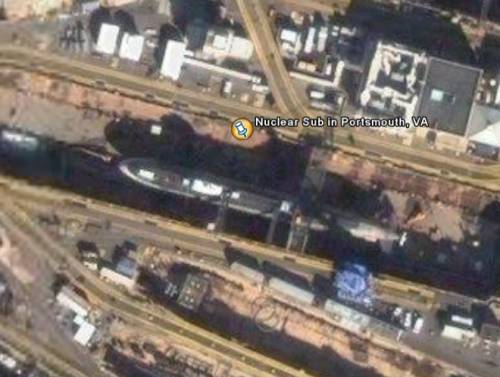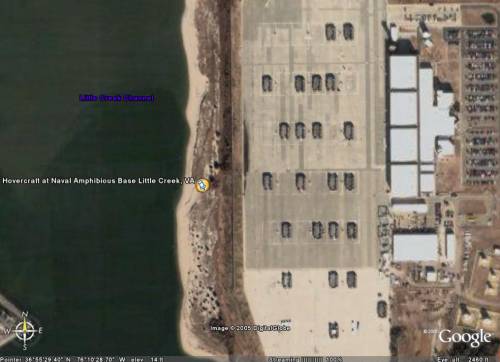 Nathan Zaugg tracked down a "couple of nuke subs from Point Loma Naval station in San Diego, CA, armed with more warheads than some of the land based installations featured in your earlier stories":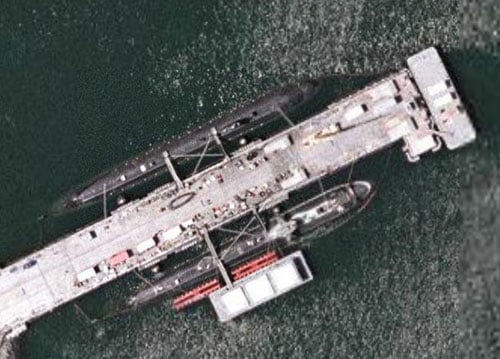 Stephane Willaert, meanwhile, crossed the water to the US base at Yokosuka, Japan: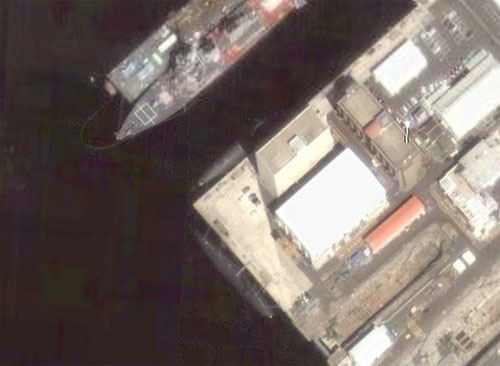 While Dis found one parked up at the National Aquarium in Baltimore: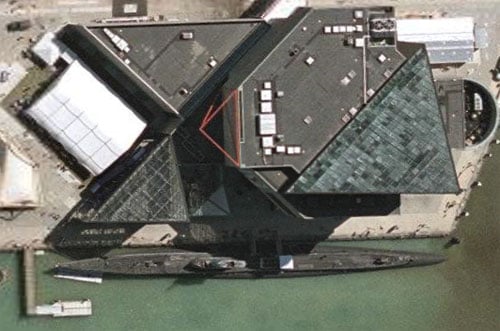 Dis also sent us a fine recommendation for the The South Texas Nuclear Power Plant lake...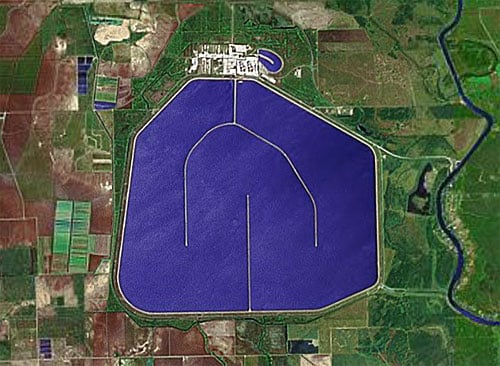 ...which leads us neatly on to our obligatory section entitled...