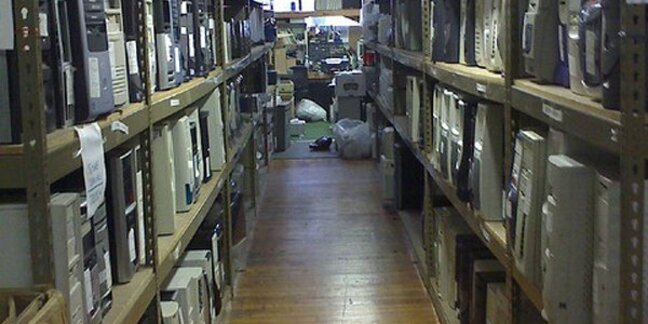 AMD will release its first batch of dual-core Turion 64 mobile processors on 9 May, lining up seven chips clocked between 1.6GHz and 2.2GHz, and accompanied by low-voltage variants, according to online claims. Separately, the vendor has itself confirmed the existence of the upcoming Athlon 64 X2 5000+.
The Turion date comes by way of a DailyTech report citing AMD datasheets. Like the dual-core Athlon 64s, the new Turions will ship under the X2 brand, the report claims, adding that AMD will ramp up the range quickly, the better to compete with Intel's market-leading Core Duo range.
AMD this month posted a data sheet covering the thermal and power characteristics of the Athlon 64 and other processors. Among the CPUs listed is the Athlon 64 X2 5000+, a 2.6GHz part with 2MB of L2 cache on board. Curiously, it gets a second mention in the document, though this time it's down as possessing just 1MB of L2. The part has a TDP of 110W, the same as the FX-60.
Recent roadmaps suggest the 5000+ will ship in June, alongside the 5200+ and the FX-62. ®
Sponsored: Webcast: Ransomware has gone nuclear