This article is more than 1 year old
Intel cashes in ancient chips
i386, i486, i960 finally for the chop
Intel has finally waved farewell to is 386 and 486 processors, though their departure will be a drawn-out process, lasting through to 28 September 2007, Reg Hardware has learned, when the chip maker will no longer ship the parts. Its original RISC chip, the i960, is also for the chop.
Intel documentation reveals that the company believes "the forecasted volumes for these product lines are now too low to continue production of these products beyond the year 2007", leaving it "no choice" but to discontinue the parts.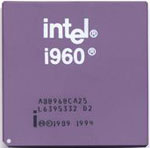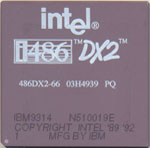 Where are they now? Intel's 960 RISC and 486 CISC processors
Orders for the chips, Intel told customers this month, will continue to be taken until 30 March 2007.
"Intel has been manufacturing...the 386 and the 486 processor families for over 15 years now," the company said (almost) tearfully.
Joining the 386 and the 486 on the stairs to the great fab in the sky are the MCS 51, MCS 251 and MCS 96 microcontrollers, the 186 chip family, and the i960 series of 32-bit RISC chips, which we thought had long since vanished, displaced by the StrongARM processor brought in when the company acquired DEC. ®