LG touts 4x Blu-ray Disc recorder
Only handles single-layer media, though
---
LG has announced what may be the world's first Blu-ray Disc recorder to run at 4x speeds. The catch: it doesn't support dual-layer, 50GB media, only single-layer, 25GB discs.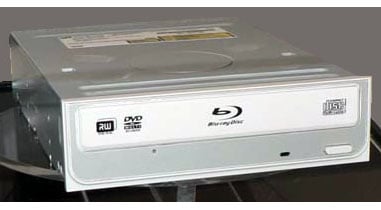 LG has shown the GBW-H10N drive off a number of times during 2006, first at the Consumer Electronics Show in Las Vegas, back in January. This week, the company said the product would ship in June. The drive is expected to cost €799 ($1,020/£546), CDRinfo reports.
The LG machine will write BD-R and BD-RE at 2x speeds, the standard currently being touted by members of the Blu-ray Disc Alliance. The drive will run at up to 4x for BD-R media only. It will read single-layer BD-ROM and BD-R discs at 4.8x, dropping to 4x for dual-layer BD-ROMs and 2x for single-layer BD-REs.
The drive will also read and write CD-R/RW media, DVD-RAM discs and DVD±R/RWs. ®