NSFW Hottish on the heels of the 40 metre profanity in Yorkshire which provided hours of harmless amusement for Google Earth aficionados, we have just received notification of another farmer up north who has decided to greet extraterrestrial visitors to our beautiful planet in the time-honoured local fashion: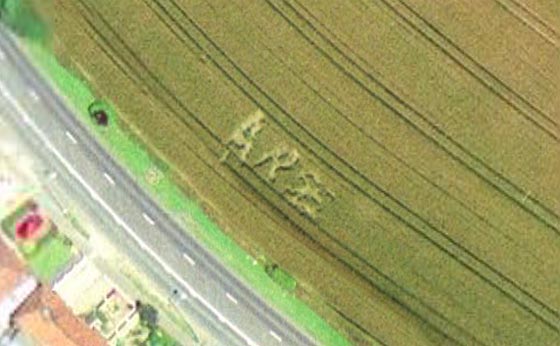 Suffice to say, this concise message for ET and his chums lies somewhere south of Rotherham and east of Sheffield, as Google Earth users can verify here (.kmz file).
The rest of you will be delighted to learn that the farmer's huge arse has not yet been wiped on Google Maps. ®
Bootnote
Thanks to the three readers who recommended this one. Forty metre profanities and huge arses are always welcome at Vulture Central.