Mobile operator O2 today marked the first appearance of Research in Motion's smart-phone styled BlackBerry 7130 series - the follow on to the 7100 series - in the UK.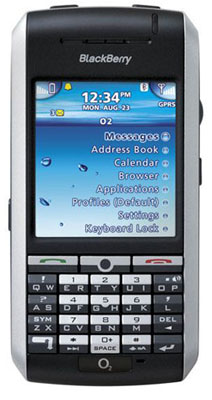 The 7130g is based on a 312MHz Intel processor backed by 64MB of Flash and 16MB of SRAM. It has the 'two letter, one key' SureType QWERTY keypad launched with the 7000 series. It's got Bluetooth on board for headsets and to connect the device to a laptop, allowing the computer to access the internet across the GPRS network - the 7130g has EDGE support. As a phone, it's quad-band device.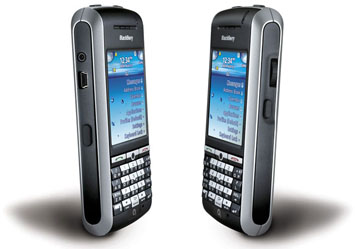 The device measures 11.5 x 5.6 x 1.8cm and weighs 120g. RIM claimed it will provide three hours' talk time and up to eight days' operation in stand-by mode.
Get it with a monthly contract and O2 will offer the 7130g for free. ®
Similar topics