Samsung will this month ship Europe's first digital TV phone capable of receiving programmes broadcast on a terrestrial Digital Multimedia Broadcasting (DMB) network, the company said yesterday. It also pledged to ship its latest 3G phone in Europe soon.
The DMB handset, the SGH-P900, will initially be sold in Germany where it will be able to pick up local service provider Debitel's DMB transmissions, which started yesterday. No prizes for guessing that the service will focus extensively on the upcoming World Cup tournament.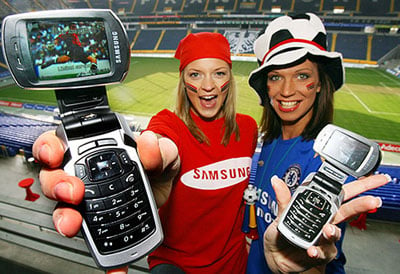 The handset it also a tri-band GSM/GPRS/EDGE phone with a two megapixel camera, stereo speakers and Bluetooth. It's got 128MB of on-board memory.
Samsung other announcement its the SGH-Z400 - aka the Blue Black - launched yesterday in Korea where it will ship first. The Z400's a 3G slider phone, and it's likely to be one of the first to support the 'Super 3G' data transfer system, HSDPA.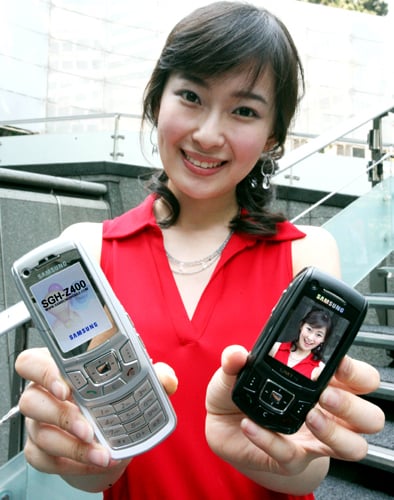 Last month, Samsung began shipping the HSDPA-enabled SGH-W200 slider phone in Korea. ®
Similar topics