This article is more than 1 year old
Sony Ericsson W810i Walkman phone
The iconic music phone series' latest addition
Uploading music on the W810i is best done by taking out the memory card and plugging in into a memory card reader connected to your PC. The reason for this is that the phone only supports USB 1.1 which is very slow if you transfer large amounts of music across. When you connect the W810i to your PC there are two different modes to select: file transfer or phone mode. In transfer mode, the W810i works as a USB mass storage device, while in phone mode you can use the supplied software to sync your contacts, calendar and more.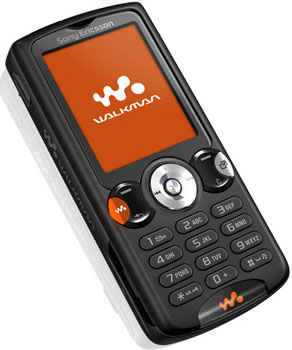 However, don't try to do bulk file transfers in phone mode, as you have to press accept on the phone for every file you transfer across which gets quite annoying. Sony Ericsson supplies a fairly easy to use sync application, and the Disc2Phone software makes it easy to rip CDs or transfer music from your hard drive across to the phone, as long as you can live with the USB 1.1 speed limitations.
General usage is pretty straightforward if you're accustomed to the current Sony Ericsson user interface, but if you're not, expect to spend some time getting used to its idiosyncracies.
In addition to the music playback capabilities, the W810i also features an FM radio with RDS. To use this you need to connect the headphones, which act as the FM antenna. There are also a couple of pre-installed games and various other "fun" applications. The built-in web browser is pretty decent and you can download applications in the background while still being able to browse WAP or web pages.
There's support for Bluetooth, of course, and Sony Ericsson has added support for stereo Bluetooth headsets and a wide range of synchronisation and connection profiles.
Verdict
The W810i is a well featured phone, especially if you're looking for a device that you can use as your MP3 player and backup digital camera. A higher resolution screen would've made it an even better device, but as you can get the W810i free on pretty much any connection in the UK I can't really grumble too much. Expect to pay in the region of £275 for the W810i without a contract. ®

Sony Ericsson W810i Walkman phone
A capable music phone with a wide range of features, but a higher resolution screen wouldn't go amiss...
Price:
From free with a contract RRP