This article is more than 1 year old
Samsung Q1 ultra-mobile PC
Nice hardware, shame about the OS?
I should point out that Microsoft hasn't ignored non-professional users this time round. Every UMPC ships with a Media Centre-esque launcher to call up apps as well as music, videoes and photos. The downside is that sooner or later you're going to have to write something so you're back to the stylus. In any case, you run a full version of Windows XP because you want all of the features it has to offer. Why then run a much-simplified launcher on top of it? You may as well stick with a Windows Mobile device and at least gain some battery life benefits.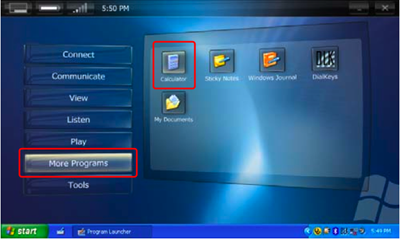 The Q1's price also stands in the way of broad consumer acceptance. To me, £800 seems a lot for a machine to check email over your home WLAN, do some casual browsing and maybe a little media playback. There are much cheaper PMPs out there, and plenty of web tablet-type devices, such as Wi-FI equipped big-screen smart phones.
Of course, they don't have full PC functionality, and it's that that will attract the early adopters: the ability to do all of the PMP and web tablet stuff and to 'proper' computing tasks too. Alas the battery life's not really there yet to make it worthwhile and I'll bet most folk who try the Q1 will quickly go back to their laptops, not so much for the bigger display but certainly the real keyboard.
You can do that with the Q1, of course, but who wants to mess around with wires and cables - it's better, surely, to have all that in a single, all-in-one box? And since you can buy such a machine - one that's has the same compute power as the Q1 - from Dell and co. for under £400 why would you choose an expensive toy like the UMPC?
Samsung has now begun bundling a compact USB keyboard with the Q1, and if that's not a tacit admission that it has a problem selling a tablet in the face of cheap notebooks, I don't know what is. A keyboard certainly makes text entry easier but defeats the object of the UMPC.
Verdict
Like the first-generation iPod, Samsung's Q1 is an expensive bragging tool. Unlike Apple's gadget, the UMPC simply isn't ready for primetime, even if the price comes down. Samsung's design isn't bad but there are few hardware issues and the software needs some work. It'll get there eventually, though look how long it took Microsoft to get PocketPC/Windows Mobile right. For now, though, only early adopters need apply. ®

Samsung Q1 ultra-mobile PC
Good first effort, but could do better...