Those of you looking for your own little bit of paradise can thank Google Earth for providing its exact location: Nevada, USA.
Of course, this is a decidedly American paradise, as our screenshot shows: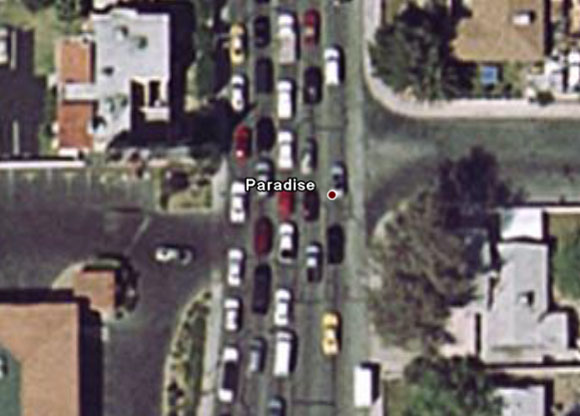 Ah yes, the ultimate expression of western civilisation, which Google Earth users can enjoy here (.kmz file). Please try to avoid succumbing completely to a motorcade-induced state of nirvana. ®
Bootnote
Thanks to Jacob White for leading us to Paradise.