This article is more than 1 year old
Nokia N70 3G phone
Nokia's best smart phone yet?
The bottom of the phone sports a Nokia USB 2.0-friendly Pop-Port and new-style weeny power connector - thankfully there's an adaptor in the box that allows you to connect an old-style Nokia charger. The N70's main, two-megapixel camera is on the back behind a slider that forms part of the black plastic surround. Sliding the cover down automatically activates the phone's camera application.
The main camera can take a pretty decent shot, producing a 1,600 x 1,200 image at a printer-friendly 300dpi. Outside, the shots weren't at all bad. Not up to the standard of a good compact digital camera, mind, but just fine for a phone - perfect for grabbing those ad hoc moments. Scale them down for email transmission and they look great. Indoors, the result's less effective. The flash helps, but only with close subjects.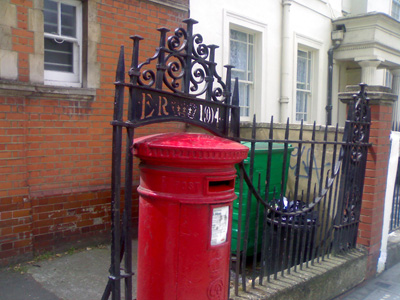 The N70's digital zoom runs to a whopping 20x, but you can limit it to 4x to ensure you get decent results. Certainly approaching 20x pixelises the image horribly and magnifies hand-shake significantly. At lower zoom levels, the results are better.
Videos are fine too, with a decent 352 x 288, 15fps MPEG 4 option and lower quality, memory/bandwidth-conserving options if you prefer. Again, the highest quality setting is fine for spur-of-the-moment shots, though it's hard to see why you'd use the lower settings unless you're an avid MMS sender.
On the left-hand side of the phone you'll find a dedicated camera button. It's just above the covered half-size MMC slot - the phone ships with a 64MB card, and there's up to 22MB of user-accessible memory on the phone itself. Keep the card in - it's very hard to push your finger in far enough to trigger the release mechanism and even harder to push a replacement card sufficiently far to catch the lock. How many folk, I wonder, will end up poking pens and such into the slot because their fingertips won't fit? Enough, I'd say, to warrant a rethink about the design of card slots.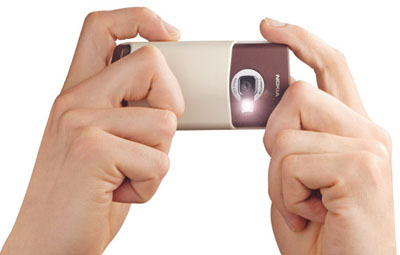 The N70 has Bluetooth 2.0 on board, and pairing it then syncing contacts and calendars with my MacBook Pro was a doddle, and I'd expect Nokia's own PC Suite to be much the same on a Windows machine. Transferring files was a joy at the higher speed Bluetooth 2.0 provides, though a wired connection is clearly better. Not that Mac OS X shows the N70 as a mass storage device, alas. A 7.8MB song took a couple of minutes or so, roughly, 520Kbps - sub-USB 1.1 speed, basically.