This article is more than 1 year old
Snow this week in Brum: official
More BBC weather merriment
The Brummie readers among you who are currently slumped semi-conscious at your desks encompassed by a semi-circle of fans as the mercury threatens to hit an all-time July high can take heart that you will only have to endure the intolerable heat-induced suffering until Thursday: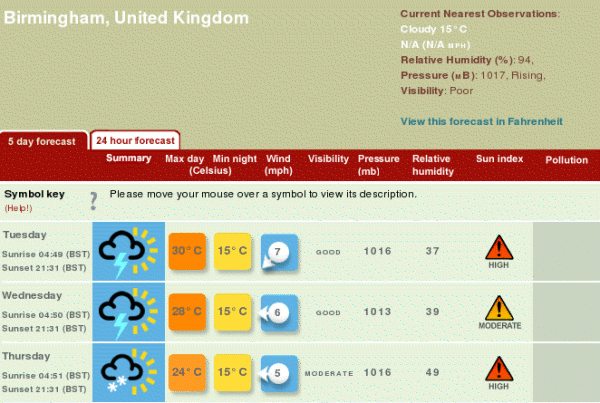 Yes indeed, following the recent tropical storm in Belfast, Birmingham is set to enjoy some decidedly unseasonal weather this week. The outlook for Friday, btw, is scattered showers punctuated by the occasional devasting tornado. Enjoy. ®
Bootnote
Ta very much to Mark Jefford for spotting this piece of silliness.