Lexar recalls burn-hazard FireFly USB drives
Secure II units too
---
Storage specialist Lexar has recalled a number of its JumpDrive USB Flash disks, some of which have been found to overheat and potentially burst into flames. The name of the product: FireFly...
Lexar described the recall as "limited" - it only applies to 256MB, 512MB, 1Gb and 2GB drives purchased in the US during April and May this year. The recall also covers JumpDrive Secure II 1GB drives bought at US retailer Fry's between 16 and 31 May 2006.
The company said it was offering owners of recalled drives either an alternative Lexar Flash drive of the same capacity or - if they don't mind waiting a couple of weeks - a new FireFly or Secure II.
Affected FireFly drives have one of the following part numbers: JDFF256-431RU, JDFF512-431EM, JDFF1GB-431TO, JDFF2GB-431BK, JDFF256-264 or JDFF256-445RU.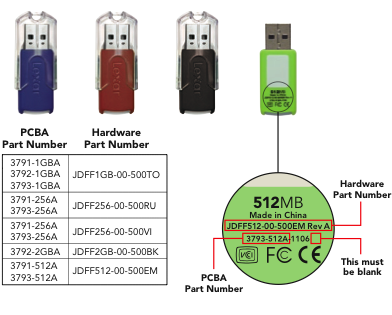 Secure II drives covered by the recall are all marked JDSE1GB-00-500 Rev H and have either 3052-1GBA- 2006, 3052-1GBA-2106, 3052-1GBA-1906 or 3052-1GBA-1806 written on the back too.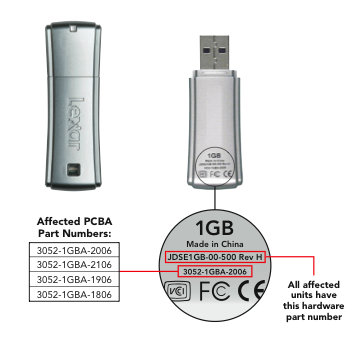 Lexar has full details on how to replace drives here. ®