Orange reveals upcoming smart phones
SPV trio plus Samsung's i320
---
Orange's upcoming smart phones got an airing this weekend, revealing the carrier will be bringing Samsung's QWERTY keyboard-equipped, 3G-connected Windows Mobile 5.0 device, the i320, on board.
Joining the i320 will be the SPV C100, a quad-band candybar phone, again running Windows Mobile 5.0 with push email support. It's based on a 200MHz Texas Instruments OMAP 820 processor and contains 64MB of Flash ROM and 48MB of RAM with a Mini SD slot for memory expansion. Like the i320, it has a 1.3 megapixel camera. The C100 - HTC's 'Oxygen' phone - supports a new Orange technology, 'SIM+', which enables special SIMs with additional storage capacity, with 512MB SIM+ cards already being in existence, and larger on the way.
As does the SPV F600, Orange's first clamshell smart phone, based on HTC's StrTrk model. Its processor, memory and GSM/GPRS specs match those of the C100.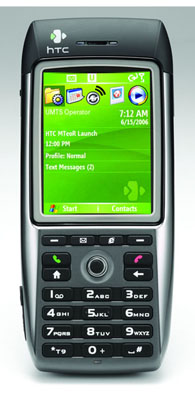 The SPV C700 - based on HTC's 'Breeze' design - ups the CPU to a 300MHz job. It's only got tri-band GSM/GPRS, but it's a full 3G phone with HSDPA high-speed download technology on board.
The SPV M3100 - aka the HTC 'Hermes', aka the HTC TyTN - goes the whole way: 3G plus HSDPA plus quad-band. It's also got 802.11b/g Wi-Fi on board, a two megapixel camera, slide-out QWERTY keyboard and a 400MHz Samsung CPU.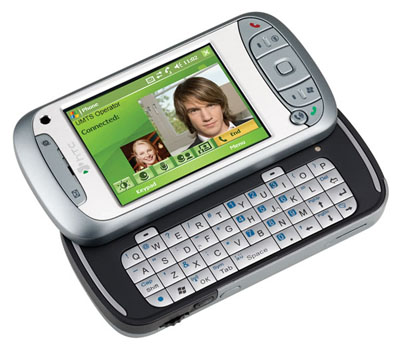 None of these devices have yet been formally announced, so there's no availability or pricing information from the carrior. However, we expect the C700 to cost around £30 with a £30 per month contract. The M3100 is expected to come in at £75 with a £40-a-month package. ®
Similar topics
Narrower topics