This article is more than 1 year old
Sony, Samsung show off Blu-ray PC kit
Burning passion
Sony will ship its anticipated internal Blu-ray Disc burner in the US in August, the electronics giant's North American division said yesterday. Separately, one the company's Blu-ray backing chums, Samsung, unveiled its first PC with an integrated BD-ROM drive.
Sony's BWU-100A was announced back in March, when the company said the unit would ship "early summer". The 5.25in IDE internal unit can write to dual- and single-layer Blu-ray recordable (BD-R) and rewriteable (BD-RE) media. It will also write single-layer DVD+R/RW discs, dual-layer DVD+Rs and DVD-RAM media, along with CD-R/RW discs.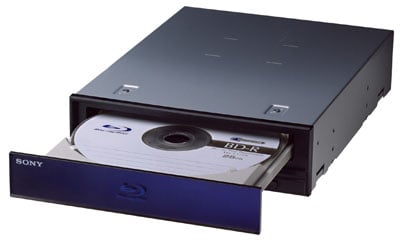 The drive burns BD-R/RE discs at 2x speeds, as do pretty much all the rival Blu-ray burners coming to the market. In real terms, that means it takes 50 minutes to fill a 25GB disc.
The BWU-100A will retail for around $750, Sony said.
Samsung's MagicStation MV55 PC will be priced at KRW2.99m ($3,137/£1,723). It's based on a 3.2GHz Intel Pentium D 940 processor and uses Nvidia's GeForce 7600 FT with 256MB of VRAM to handle the graphics.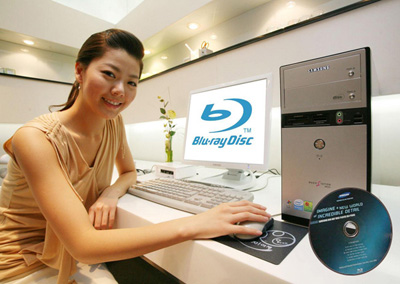 Samsung didn't actually specify whether the MV55's optical drive can write as well as read Blu-ray Discs, but it can certainly write "all" DVD formats and CDs too. ®