BenQ Mobile will next month ship its first set of mobile phone add-on speakers designed to be fed over a Bluetooth link. The stereo system is portable, running off batteries or an AC adaptor, and provides bass-boosting and stereo-widening, the company said.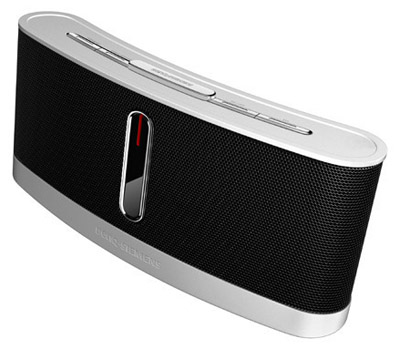 Judging from some of the publicity shots, the Benq-Siemens Mobile Sound Set Bluetooth IMS-100 - to give the device its full title - won't be the most powerful speaker set out there, but the company promised an "excellent and resonant sound quality".
Apparently, there's a microphone on board, so the IMS-100 can be used as a speakerphone, and there's a line-in port to connect sound sources that are not equipped with Bluetooth - or at least lack the Advanced Audio Distribution Protocol (A2DP).
The IMS-100 ships in August. Prices will be set locally, BenQ said. ®