Nuclear War launcher (and USB hub) heads West
UK to get dual-control capability?
The all-out nuclear war launch button Reg Hardware featured a couple of weeks ago - the gadget's a four-port USB hub in its spare time - is coming to the US and will be available to buy on Sunday, we've learned.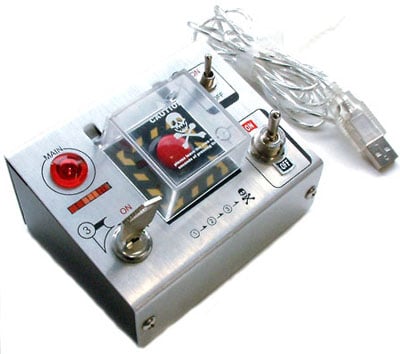 US-based purveyor of products for the nerdily inclined GeekStuff4U apparently has a consignment of the red-button boxes winging its way westward from Japan even as we speak.
Fortunately, the silly gagdet, which comes complete with flashing lights, sound effects and authentic (apparently) power switches and arming key, can be shipped to Europe, according to GeekStuff4U's website, for a modest €23/$25.40 (£16) charge. You'll find full details at the company's website.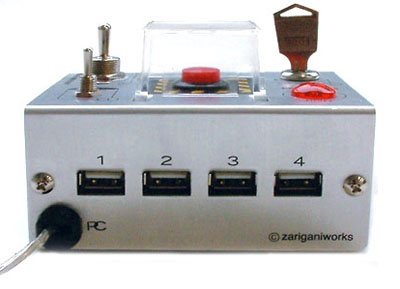 The box itself costs €49/$62 (£33.50) - a small price to pay, perhaps, to hook up your USB devices and launch the war to end all worlds... ®