We all know that sex sells, and the second-hand bike trade has obviously become so competitive that sellers will go to any lengths to expose their wares.
The following auction is obviously a crack by some cheeky youth at capitalising on the latest trend: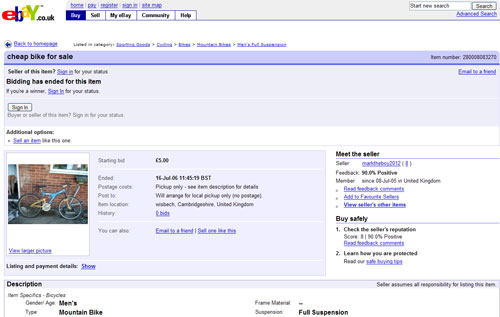 On closer inspection: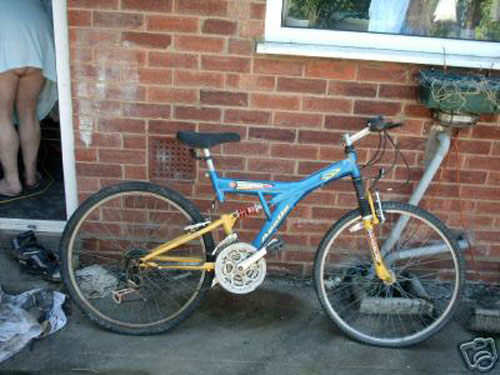 MOUNTAIN BIKE NEEDS TO GO SOME ATTENTION REQUIRED BUT WILL MAKE A NICE LITTTLE BIKE YOU ARE BIDING ON FULL COMPLETE BIKE FULL SUSPENSION ADJUSTABLE REAR GOOD BIKE BUT MOTOERBIKE NEEDS THE ROOM ASK ANY QUESTIONS NOTHING TO HIDE PICK UP ONLY PLEASE MAY BE ALBE TO DELIVER BUT WOULD NEED YOUR ADDRESS TO GET PRICE HAPPY BIDDING
Our correspondent Pat says: "Love the fact he notes: "NOTHING TO HIDE" ha!"
Potential buyers may like to note that the item is "used", "needs some attention" and has an "adjustable rear". No frame size is stipulated.
There have been other examples of the need-to-spice-up-an-ordinary-auction genre recently. Regular readers will remember the cases of the ashtray cleavage outrage and the wing mirror reflecto-porn shocker. ®
Bootnote
Ta very much to reader Pat for exposing this auction-smut.