Review Almost as soon as Intel-based Macs were available to buy, clever coders were trying to figure out how to run Windows XP on them. Mac OS X not good enough for you, guys? Well, in some cases no, it's not. Mac OS X may be the better product - discuss... - but Windows has access to far more software applications and hardware toys that the Apple operating system does. From gamers to software developers to business users, there are solid reasons why a Mac user might want to run the 'other' operating system.
And not just Windows XP. Running Linux has always been an option, thanks to the sterling work of LinuxPPC coders stretching back more than ten years, but now Mac users have the chance to sample some of the more modern alternatives running on x86 CPUs, like Ubuntu. Then there are the leftfield options like OS/2 and, a personal favourite, the BeOS, now defunct as a commercial product but available as the Intel-only Zeta.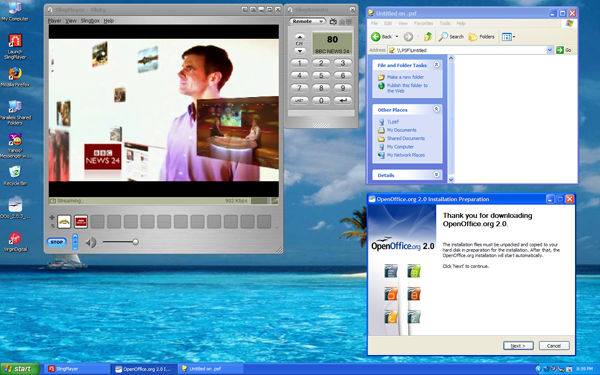 But there's a basic question that needs to be answered before we can all enjoy tinkering with alternative operating systems on or Macs: how is this duality to be achieved? Both Windows and Mac OS X access hardware resources in different ways, so there's no way literally to turn a Mac into a PC. You can't format the hard drive and install Windows on top of it. There have been hacks to make this possible and to allow an Intel-based Mac to play host two both Mac OS X and Windows, and they've been followed up by more commercial tools. This month, Apple updated its offering, BootCamp, while a small company called Parallels released the final version of its own Windows-on-Mac tool...