Sonnet ships dual-CPU upgrade for G4 Power Macs
Twin core
Sonnet has begun shipping a series of processor upgrades for Apple's old Power Mac G4. Each Encore/ST G4 Duet packs in a pair of 1.6GHz or 1.8GHz MPC7447A G4-class CPUs with 512KB of L2 cache.
The upgrade fits any Power Mac G4 'Gigabit Ethernet', 'Digital Audio' and 'QuickSilver' models, along with some 'AGP Graphics' versions. Full hardware compatibility details can be found on Sonnet's website.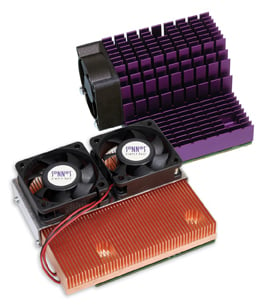 The updates work with Mac OS 9.2 and any version of Mac OS X from 10.3.5 upwards.
Sonnet said the two upgrades are available now. The 1.6GHz version costs $500, the 1.8GHz product $600. ®