Preparations for the next Shuttle launch get underway with a vengeance today, as the Kennedy Space Centre readies itself for the arrival of the astronauts who will fly Atlantis when it launches later this month.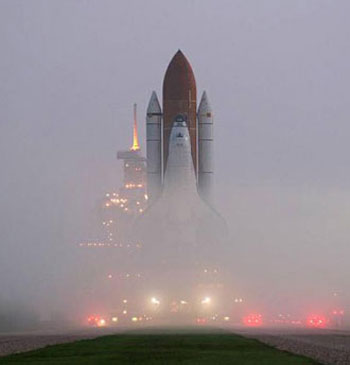 The crew is scheduled to arrive this afternoon to kick off a week of checks, tests, and last minute training in using emergency equipment.
They will also perform a dress rehearsal, where they will suit up and run through a simulated countdown on the launch pad. They will also practice escaping from the launch pad.
The shuttle was moved to the launchpad on 2 August where engineers have been getting it ready for launch ever since. It is being loaded with its cargo: more construction materials for the International Space Station.
The launch window for the mission opens on 27 August. ®