This article is more than 1 year old
Sony's first Mylo
Who remembers the Clié-friendly My Life Online?
Forgotten Tech Sony's upcoming Wi-Fi-equipped, VoIP-oriented communications gadget isn't the first of the consumer electronics giant's products to be called Mylo, short for 'My Life Online'. Reg Hardware readers with long memories may recall a Sony PDA-friendly online service of the same name.
Launched in June 2001 for Sony's Clié Palm OS-based handhelds, Mylo was a $40-a-month wireless Internet service sold alongside a $100 PC Card WLAN adaptor for the PDA and subject to a $25 activation fee.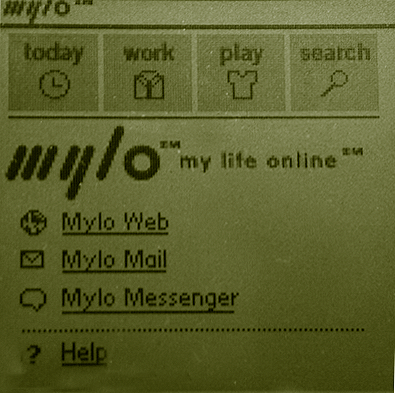 Mylo's monthly fee bought Clié owners a range of online content from providers like the Wall Street Journal all viewed though the bundled browser app, Mylo Web. Mylo Messenger provided instant messaging through the Yahoo! network - Yahoo! is one of Sony's partners with the new Mylo.
This time round there's no dedicated email application - Mylo users will have to have webmail accounts instead. The original Mylo incorporated Mylo Mail, which could access up to ten POP email accounts and handle attachments sent to them.
Sony stopped selling its Clié line in the US in July 2005, and it's likely the first Mylo service was canned around that time. ®
Thanks to Reg Hardware reader Paul Mansfield for the tip.
More Forgotten Tech...
• 15 years ago: the first mass-produced GSM phone
• Compact Disc: 25 years old today
• From 1981: the World's first UMPC
• The IBM ThinkPad: 15 years old today
• Apple's first handheld: the Newton MessagePad
• Atari's Portfolio: the world's first palmtop
• 'Timna' - Intel's first system-on-a-chip
• BeOS: the Mac OS X might-have-been