Review UIQ never really took off as an alternative to Nokia's Series 60 Symbian user interface and only Sony Ericsson and Motorola UIQ devices have ever made it to the European market.
But Sony Ericsson has finally brought its first UIQ 3 device to the market, the M600i. This is the first of three new UIQ 3 smart phones to arrive this year from the company, although all three phones are very different in terms of the functionality they offer...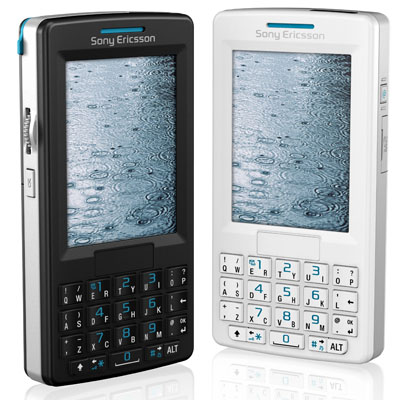 Features-wise the M600i has the least on offer of the three devices, but this doesn't mean that it's feature-free. The M600i looks very different from previous Sony Ericsson UIQ devices, such as the P900 series. First of all, it doesn't have a traditional keypad and as such it resembles a BlackBerry more than the P900. Even the keyboard bears more than a slight resemblance to those on the smaller Blackberries, with two letters per key, but it doesn't work the same way.
The trick to the M600i's keyboard is that it's not of the multi-tap kind, but rather each letter is typed by rocking the key left or right. It only takes about five minutes to get used to. The keyboard offers the usual QWERTY layout, but it's been modified to suit the M600i. This means that to access certain characters you have to press the Alt key, which is also used to select the numbers when you're in text-entry mode.
The M600i makes texting both quick and easy, although I'm sure I'd be beaten by many teenagers with normal mobile phones. But the M600i also offers email functionality and it is even compatible with BlackBerry Connect. That said, the RIM application doesn't ship with the M600i, though you'll soon be able to download it direct to the phone via Sony Ericsson's website.
Besides the keypad, there are three buttons scattered around the phone's edge, as well as a jogwheel. However, don't mistake this for the excellent wheel on the P910i, as the one on the M600i only allows for up and down movement - it can't be moved sideways, although it can still be pressed inwards for menu selections. Sony Ericsson has also placed the back button here, but in such an awkward location that you have to move your thumb quite far down from the scroll wheel.
The other problem I found was that when you're using the keypad, there's no alternative back button here, which means you have to reach for the side of the phone to exit the application you're in.