BenQ fetes femmes with Hello Kitty handset
Tickled pink
BenQ Mobile has allied itself with the Hello Kitty franchise much loved by Western infants and Japanese of all ages and genders. This month, it will ship the AL26, a pink-hued slider phone splashed with HK decals, HK screen themes and a Chav-friendly HK phone charm.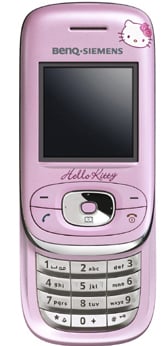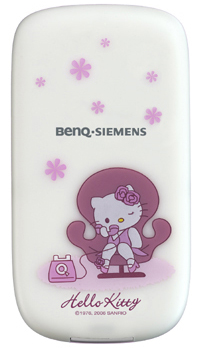 The BenQ-Siemens AL26 sports a "large" 130 x 130, 65,536-colour main display and is aimed, BenQ said, at "young, fashion-conscious women".
According to the vendor, anyone who owns the phone will "be always a step ahead with the latest trends", which is ironic given Hello Kitty's been around for more than 30 years.
Check with local suppliers for pricing information, the company said. ®