Mac-friendly TV tuner maker Elgato has announced EyeTV Hybrid, a twin-tuner - digital and analogue - dongle that pops into a USB port to deliver television programmes straight to your Mac's display.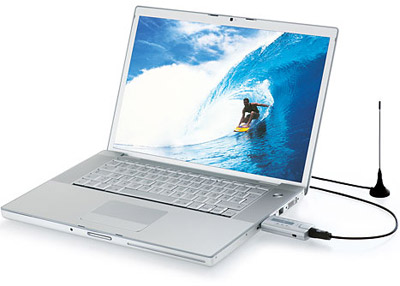 The hardware ships the with company's EyeTV 2 software which not only allows you to choose your channel, but provides a range of DVR functionality, allowing you to pause, rewind and fast forward through broadcasts. You can also record shows on your hard drive, and even edit out the ads - or "unwanted content", as Elgato diplomatically puts it.
The software can be operated with Apple's Remote Control unit - or one of Elgato's own if you lack the Apple product - and lets you convert recordings for transfer to a video-capable iPod.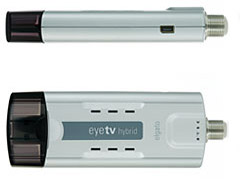 The package also contains a €20 (£14) first-year subscription to the tvtv electronic programme guide, and Elgato's bundled a composite-video and s-video input cable to allow you to hook up other content sources.
The EyeTV Hybrid retails for around €150 (£102). If you don't need the analogue tuner, Elgato has its EyeTV for DTT, which offers the same functionality - minus the video cable - through a single, digital receiver, all for €100 (£68). More details at Elgato's website. ®