Smart phone supplier i-mate may have turned away from long-time device partner HTC for its next handset, it has emerged. Certainly, i-mate's next major launch, dubbed the Jaq, has appeared on a Hungarian retail site in all its as-yet-unannounced glory.
According to the retailer, called PDAmania, the Jaq is based on a 200MHz Texas Instruments OMAP 850 and contains 64MB of RAM. The display's a 2.8in, 320 x 240 job. There's no Wi-Fi, but the handset does have Bluetooth 1.2 and a quad-band GSM/GPRS/EDGE radio. Expansion comes courtesy of a MiniSD card slot, and there's a 1.3 megapixel camera on the back.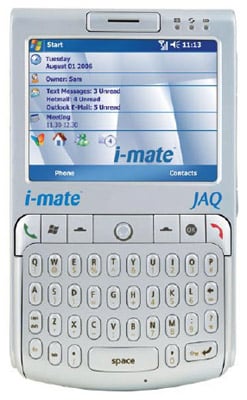 The Jaq weighs 160g including its 1,440mAh battery, and measures 12.2 x 7.1 x 2.2cm. The site says the device will retail in Hungary HUF99,916 (£245/$461/€361).
i-mate itself has yet to confirm the existence of the Jaq or its spec.
The fact that Jaq isn't an HTC-made device goes back to a US Federal Communications Commission (FCC) filing made by device manufacturer Inventec in February this year. The filing detailed a smart phone codenamed Mercury - we reported on it here.
The shot of the i-mate Jaq is clearly a branded version of the device shown in Inventec's FCC filing: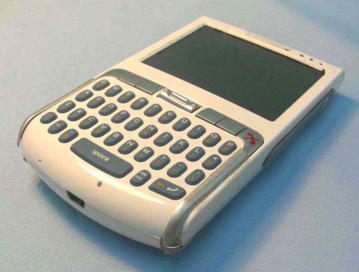 HTC's move to establish itself as one of the brands under which its phones are offered positions the company even more stronly as a competitor to i-mate as well as a supplier. ®