Updated Here's something you shouldn't try at home, unless you want an RSPCA SWAT team kicking in your front door: connecting an antenna using a nine-metre kitten with a male N-Series connector at one end and a female equivalent at the other: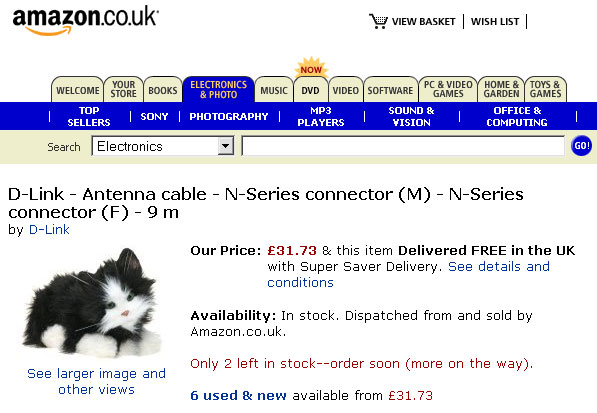 Disgraceful. We have no doubt that the animal lovers among you will do the right thing and boycott Amazon until this helpless creature has been removed to the safety of an animal sanctuary. We have made our dossier available to the relevant authority. ®
Update
It took 'em a couple of hours to attempt to cover their tracks, but Amazon has now removed the offending pic. Ta to all those readers who alerted us to the fact.
Bootnote
Thanks to Sean Raby for the feline tip-off.