BenQ pursues painted ladies with butterfly-branded handset
Symbol of evolving feminity
If you think BenQ Mobile's Hello Kitty handset is just too darn girly for you, you're probably not going to be impressed with its follow-up either. The company is to offer a second AL26 handset, this time boasting a butterfly logo to make it "the perfect fashion accessory for young, style-conscious women".
Which is exactly what it said about the HK handset, I seem to recall.
The florid prose continues: "Delicate purple butterfly motifs adorn the shimmering white casing of this compact slider phone, making the mobile into a top-fashion eye-catcher – and not just for romantic women either... both in Eastern and Western cultures, the butterfly is regarded as a symbol of evolving femininity."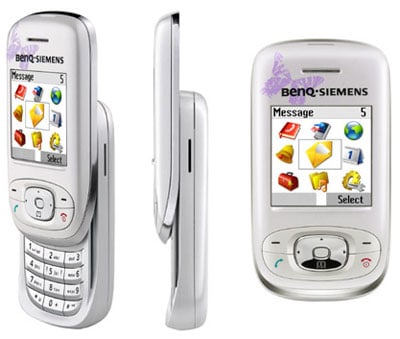 The AL26 offers a slight 130 x 130, 65536-colour screen and a "precise four-way navigation" control. Adds BenQ without a hint of patronisation: "A diary giving an overview by day, week and month as well as a reminder function for important events are on board, as is a high-quality handsfree speech system. Polyphonic ringtones and a practical currency calculator round off the versatile features package."
Doesn't that money stuff just make your head spin, girls? No? Well, I guess my femininity is still evolving...
The AL26 goes on sale mid-September - prices are to be determined locally. ®