Mobile device retailer Expansys has begun taking orders for the upcoming UBiQUiO 501 slimline Windows Mobile 5.0 smart phone. And no, that mix of capitals and lower-case characters isn't a byproduct of typing the vendor's name on its device's QWERTY micro-keyboard.
The handset is based on a 200MHz Texas Instruments OMAP 750 processor with 64MB of RAM and 128MB of ROM. It's got a 2.5in, 320 x 240, 65,536-colour display and a two megapixel camera. Carrier connectivity is limited to tri-band GSM/GPRS, but the 501 also has 802.11b/g Wi-Fi and Bluetooth 1.2 on board - the latter with wireless stereo support.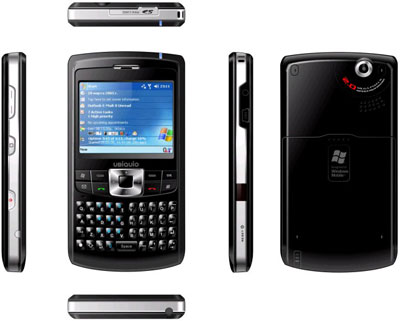 That said, the 501 is a mere 1.4cm thick - just a few millimetres thick than Motorola's Q, which is sold as the world's thinnest QWERTY keyboard-equipped smart phone. The 501 contains a 1,250mAh battery.
The 501 will cost £300 SIM-free when it ships. Expansys is taking orders now via its website. ®