This article is more than 1 year old
BenQ aims to pull with 'mauve sensation' lady-phone
'Shimmering luxury'
BenQ Mobile certainly has an eye for the ladies. Having announced butterfly-branded and Hello Kitty kitted versions of its AL26 slider phone, the company today said it's out to captivate women "women with a desire for elegance and dazzling color" by seducing them with its upcoming "luxury style statement" SL80 handset.
The mauve-coloured phone conjures up some of BenQ's purplest prose: "Fine and precious chrome details underscore the exclusive shape and finish... Not only the shimmering metallic casing surface gleams in a discreet shade of mauve."
The SL80 is, in short, an "elegant premium class mobile... a luxurious design statement for fashion-conscious women".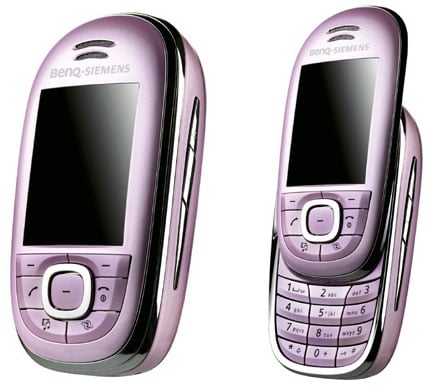 Apparently, the handset "fulfils up to date technological demands", though BenQ doesn't reveal what they are. A peek at the product sheet confirms it's a tri-band GSM/GPRS/EDGE device with a 1.3 megapixel camera with 5x digital zoom and LED light, Bluetooth, and 52MB of on-board memory.
The "large and brilliant display" - which features an "exclusive 'Exotic Flowers' theme that completes the mauve sensation", incidentally - measures just 1.8in but can at least display 262,144 colours.
According to BenQ, the "particularly smooth operation of the semi-automatic slider mechanism" makes the mobile "very convenient to handle in every situation of day-to-day life".
And we could all do with a little convenient handling, couldn't we, girls?
Until we get some, we'll just have to wait - sob - until October when the florid SL80 ships. ®