Iomega has begun shipping its first external hard drives equipped with an eSATA port for direct connection to a PC's Serial ATA bus, the storage specialist announced this week.
No eSATA port on your PC or Mac? Don't worry, Iomega's bundling a suitable PCI add-in adaptor. The drive also has a regular USB 2.0 port too. eSATA connects at 1,500Mbps, rather more than USB 2.0's top speed of 480Mbps and even Firewire's to-line rate of 800Mbps.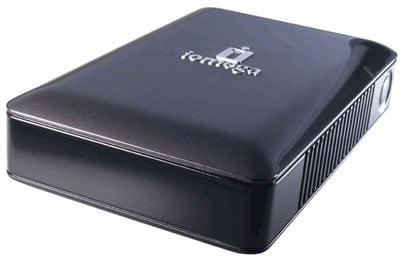 How fast the drive is, is another matter. Iomega's offering a 320GB unit based on a 7,200rpm drive with 2MB of cache memory.
The drive comes bundled with suitable cables and back-up software for both Mac and Windows users. The package retails for $240 in the US. Iomega didn't say if or when the drive will ship in Europe. ®