AOpen has equipped its MiniPC line-up with Intel's mobile Core 2 Duo processor - aka 'Merom' - the company said today, neatly avoiding World+Dog's announcements yesterday of notebooks based on the chip giant's latest next-generation part.
AOpen said its MiniPC MP945-X and MP945-VXR small form-factor systems would be offered with Core 2 Duo processor support, as would its line-up of MiniPC-oriented motherboards based on Intel's 975X and 945-series chipsets.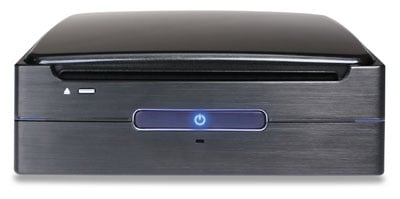 The company also promised downloadable BIOS updates for purchased machines to allow their owners to swap in Core 2 Duo CPUs.
The 16.5 x 16.5cm-footprint MP945-VXR contains a motherboard based on Intel's 945GM integrated chipset providing Gigabit Ethernet, DVI output, Firewire and USB. The SATA hard drive and slot-loading DVD burner are mounted on a riser card for easy removal and replacement. AOpen said. The AOpen miniPC also includes a built-in component, S-Video, composite out port as well as 5.1 channel audio.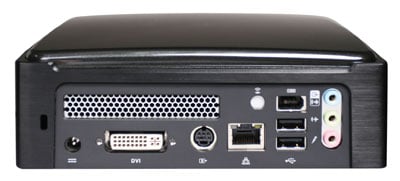 Essentially, the new model shares the same specification as the MP945-VX AOpen unveiled at the CeBIT show in March 2006. There's still only a single memory slot: a DDR 2 SO-DIMM connector supporting memory clocked at up to 667MHz. And there are no PCI Express slots - just a MiniPC connector, used for a Wi-Fi adaptor card. ®