The Butterfly Effect theory has it that a butterfly flapping its wings in one part of the world could cause a hurricane on the other side of the globe.
Now, we're not suggesting the reported 1777°C high in London a couple of weeks ago was a matter in any way belittled by comparison to a butterfly, but energy has to come from somewhere, and concentrating that kind of extreme heat in one place is bound to have a reverse impact elsewhere.
And reverse impact it did have. The usually balmy San Franciso Bay region has borne the brunt of London's all-time high, with temperatures over the weekend plummeting to the staggering overnight low of -30,000°F (which by our calculations is -16,649°C), according to the National Weather Service.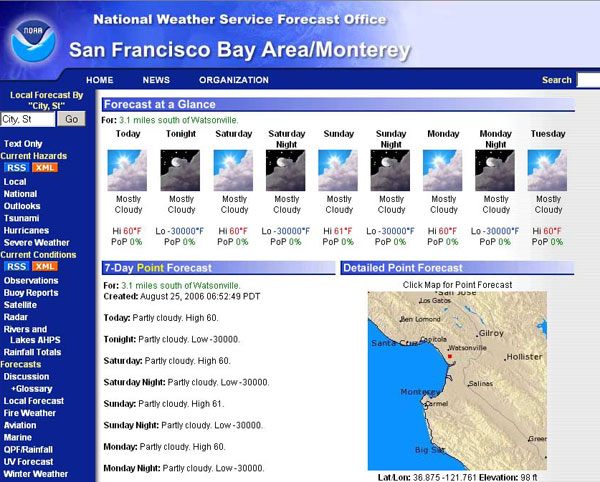 With the icy forecast set to continue this week, the Reg philanthropic department has taken pity on our US cousins. Reg hats, gloves, scarves and thermal hoodies have been dispatched to San Francisco for delivery this afternoon. Stay warm. ®
Bootnote
Thanks to Gary Setnor for the chilly tip-off.