Nokia revives N80 3G smart phone for VoIP
Internet Edition, anyone?
Nokia will next month ship a revised version of its N80 smart phone, the mobile phone giant said today. Dubbed the N80 Internet Edition, the upcoming 3G handset appears to be little more than a software upgrade over the current 'non-Internet' version.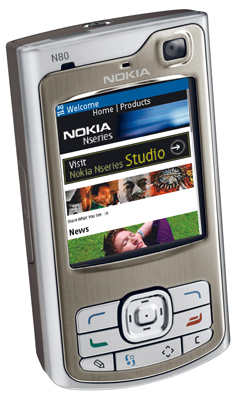 Like the its predecessor, the N80 Internet Edition is a quad-band GSM/GPRS/EDGE slider phone with 3G. It has 802.11g Wi-Fi on board, along with Bluetooth. The chunky 9.5 x 5 x 2.6cm, 134g device also packs in a three megapixel camera, 40MB of memory, an FM radio and enough battery capacity to provide up to three hours' talk time and eight days' operation in stand-by mode. It sports a 2.1in, 352 x 416, 262,144-colour display.
Building on the original N80's software bundle, the new version of the phone adds Nokia's "enhanced" web browser which, along with the handsets other internet apps is stored in a new folder called, appropriately enough, Internet. In it, buyers will find a new Wi-Fi set-up Wizard, Amazon.com's MobiPocket eBook reader and the newly announced Yahoo! Go! mobile app.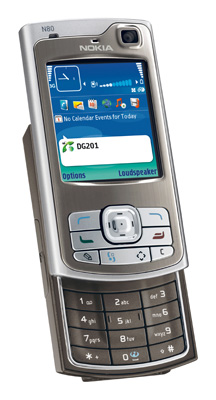 Nokia also said the N80 Internet Edition has the VoIP-oriented Session Initiation Protocol (SIP) built in - as the picture above shows. Since SIP isn't used by Skype, don't expect to use the N80 to chat for free to your Skype Buddies.
The Nokia N80 Internet Edition will be available in the US and in Europe from mid-September. Pricing will be announced at launch, Nokia said. ®
Related reviews
Nokia N93
Nokia E61
Nokia E70
Nokia N70
Nokia N80